September 12 -- Boe Meyerson: The Primary Ethical Principle: Caring or Respect?
The 2004-2005 season begins with an address by our own leader, Boe Meyerson. Boe is not only the leader of our Essex Ethical Culture Society, but also the Humanist Chaplain at Columbia University in New York City.
September 19– Jan Kregel Ethics of Economic Development
Jan.A. Kregel is Professor in the Department of Economics of the Università degli Studi di Bologna and Adjunct Professor of International Economics in the Johns Hopkins University Paul Nitze School of Advanced International Studies where he has also served as Associate Director of its Bologna Center from 1987-90. He received his Ph.D. from Rutgers University in 1970 under the supervision of Paul Davidson. Professor Kregel was also trained by Joan Robinson and Nicolas Kaldor at Cambridge University in the U.K. He has held permanent and visiting positions in universities in the United Kingdom, the United States, the Netherlands, Belgium, France, Germany and Mexico. He is a Life Fellow of the Royal Economic Society (U.K.), an Elected member of the Società Italiana degli Economisti, and a member of the American Economic Association.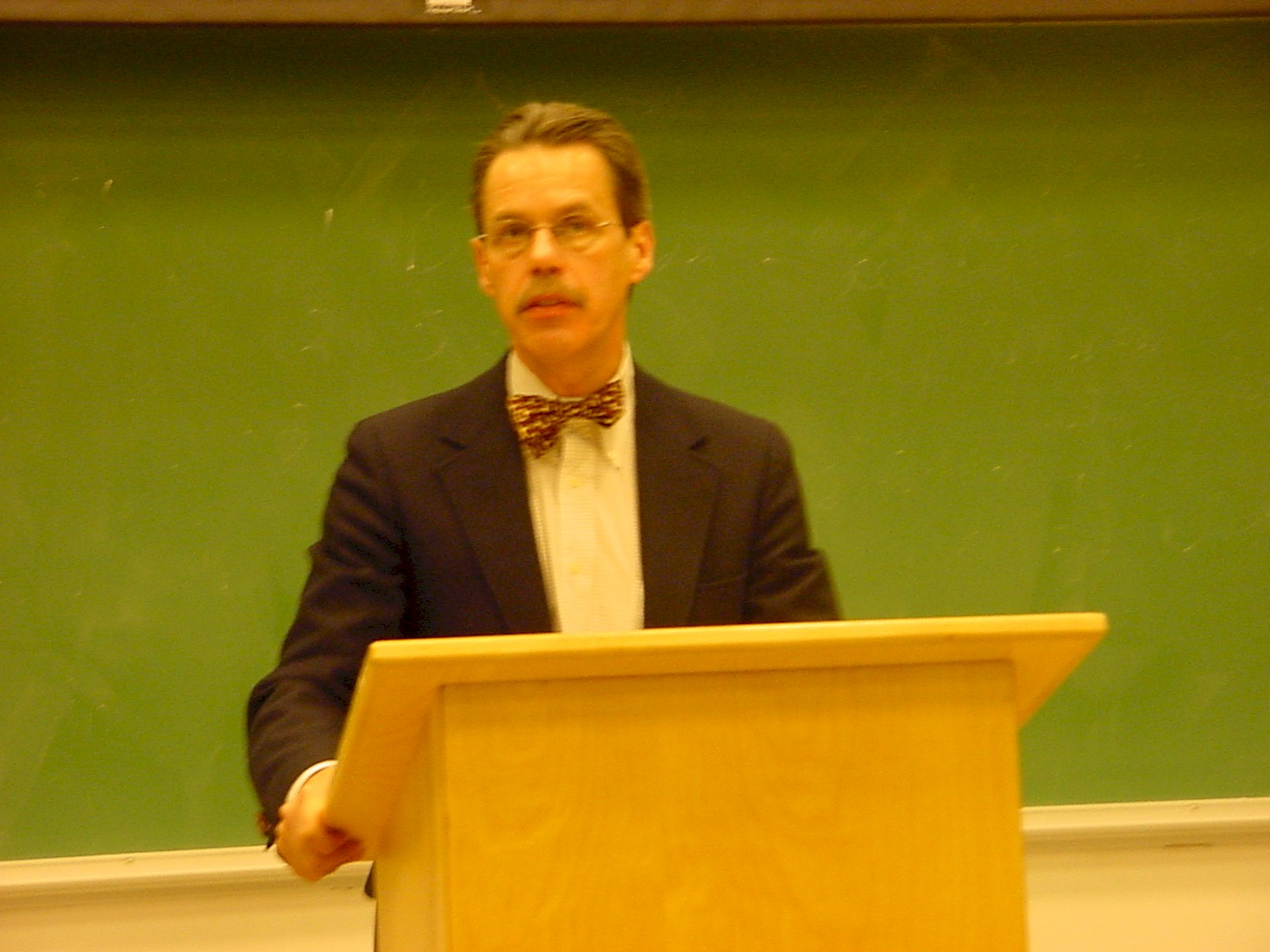 Professor Kregel is currently serving as High Level Expert in International Finance and Macroeconomics in the New York Liaison Office of the United Nations Conference on Trade and Development (UNCTAD). He is also a permanent advisor for the Trade and Development Report of UNCTAD, and is a member of the Scientific Advisory Boards of The Italian International Economic Center, Rome, and the Istituto per la Ricerca Sociale, Milan. Jan A. Kregel is associated with the Center for Full Employment and Price Stability at the University of Missouri Kansas City where he teaches as a visiting Professor.
Among his major published works are a series of books in the field of Post Keynesian economic theory, as well as over one hundred and thirty articles published as chapters of edited books and in scholarly journals including the Economic Journal, American Economic Review, Journal of Economic Literature, Journal of Post Keynesian Economics, Economie Appliquée, and Giornale degli Economisti among others. His works have been published or translated in Italian, French, German, Dutch, Spanish, Basque, Portuguese, Greek, Japanese, Russian, Turkish, Finnish, Hungarian, Serbo-Croat, Hindi and Ukrainian.
September 26-- Mira Stillman The Great Russian Novel
Myra Stillman, teacher and writer, is a retired English Instructor from Rutgers and Drew University a beloved and valued member of the Essex Count Ethical Culture Society. Mrs. Stillman will present a talk on some of the philosophical, psychological and artistic aspects of the Russian Novel. She will focus on a few of the great novels of Tolstoy and Dostoevsky.
October 3-- Boe Meyerson: Our Nation's Place in this World
October 10-- Janet Albright and VIcki Carter, Interviewed by Joe Gluck.


Ms. Carter is the conductor for the Continental Harmony Project concert here in Maplewood / South Orange. The concert will take place on July 3, 2005 featuring an original piece composed by Janet Albright.
Vicki Carter made her Broadway debut conducting EUBIE!, a musical review based on the music of Eubie Blake, one of America's foremost ragtime composers. This critically acclaimed production starred Maurice Hines and his brother, the late Gregory Hines, and was directed by Julianne Boyd. Vicki and Ms. Boyd teamed up again Off-Broadway when she was musical director for A….My Name Is Alice which played at the Village Gate and starred Alaina Reed-Hall, Randy Graff and Charlayne Woodard.
Vicki was musical director for the pre-Broadway production of Huck and Jim on the Mississippi, written and directed by the late Joshua Logan. Since 1990, Vicki has been associated with more than forty-five main stage productions at Paper Mill Playhouse: The State Theatre of New Jersey. Her musical direction and conductor credits there include Grease, My Fair Lady, Carousel, Anything Goes, starring Chita Rivera and directed by Lee Roy Reams, Big River, Man of LaMancha, No, No Nanette, starring Kaye Ballard, Helen Gallagher, and directed by Donald Saddler and, most recently, Guys and Dolls, starring Robert Cuccioli, Kate Baldwin, Michael Mastro, Karen Ziemba, and directed by Stafford Arima. At Paper Mill, she has worked with some of New York's finest directors including Philip Wm. McKinley, Mark Waldrop, James Brennan and Mark S. Hoebee.
Vicki has worked with a lengthy list of musical theatre stars including Kelly Bishop, the late Eddie Bracken, Betty Buckley, Carolee Carmello, Christine Ebersole, Deborah Gibson, George S. Irving, Norm Lewis, Gavin MacLeod, Donna McKechnie, the late Ann Miller, Liliane Montevecchi, Phyllis Newman, Christiane Noll, and Tony Roberts. Currently Vicki is the Musical Director for Broadway Center Stage, a production company which presents intimate original and classics-based musicals for symphony orchestras, performing arts series and corporate events. A native of Mississippi, she has been named as a nominee for the Mississippi Musician's Hall of Fame.
October 17-- Jim White Deepening Connections to Building Community
Jim White is Leader Emeritus of the Ethical Culture Society of Essex County. By profession he is the principal attorney for Mental Hygiene Legal Services representing psychiatric patients in New York State and a community activist in Harlem and with the Coalition Against the Violence Initiative.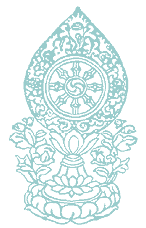 October 24 - .

Peter Kurczynski has been practicing Buddhism under Geshe Kelsang Gyatso for over eight years. He has studied the books of Geshe Kelsang Gyatso in formal study programs including the teacher training program of the New Kadampa Tradition. He has participated in numerous meditation retreats, and he regularly attends international festivals of Kadampa Buddhism. He is currently an instructor at Chakrasambara Buddhist Center and he teaches classes in South Orange, Maplewood, Summit and East Orange. He has a doctorate in physics from the University of Maryland.
October 31 - Jean Hubble and Marilyn Trenka--Take Charge! Whose Death Is It, Anyway? Video and information about the Memorial Society of North Central New Jersey (MSNCNJ)
Jean Hubble and Marilyn Trenka, representing the Memorial Society of North Central New Jersey, will offer their refreshing perspective on a subject nobody is anxious to talk about: personal choices available for dignified simple burial or cremation. Making one's own end-of-life choices while one is young and healthy relieves survivors of considerable stress during a tremendously emotional time. Talking about preferences and writing decisions on a Memorial Society 'Pre-Arrangement Form' will remove the guesswork for loved ones.While the cost of dying can easily reach $5,000 to $10,000 and MORE, Memorial Society members are entitled to choose participating funeral directors' services for about $1,000 or LESS. Pre-planning should be a family affair; it's not an easy topic of conversation, but it is well worth "undertaking"...for the planner and for those who will be entrusted to carry out his or her wishes.
November 7 - Boe MeyersonTerror in the Mind: Fundamentalism and Violence in Secular
and Religious Belief Systems. This address explores the role of dogmatic belief systems in supporting terrorism, violence and war. This address explores the role of dogmatic belief in supporting terrorism and conventional warfare. Boe Meyerson is the Leader of the Ethical Culture Society of Essex and also serves as the Humanist Chaplain at Columbia University.
November 14 - Vic Deluca After Election Review.
Mr. Deluca will be talking abou the 2004 Election--who won and lost. What issues mattered? And what can we expect during the next four years? This will be an opportunity to share impressions and opinions on the election and more importantly, on the future of our country.
Mr. Deluca is the president of the New York City-based Jessie Smith Noyes Foundation. Established in 1947, the Foundation promotes a sustainable and just social and natural system by supporting grassroots organizations and movements committed to this goal. Vic started at the Foundation in 1991 as a program officer and became its president in 2000.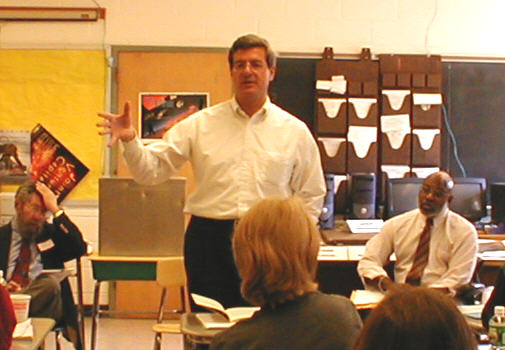 Prior to joining the Noyes Foundation, Vic was director of the Ironbound Community Corporation, a Newark, N.J., community organizing and social service organization. He began with the Community Corporation in 1974 as a VISTA Volunteer and left in 1991. Vic served two three-year terms on the Maplewood Township Committee, elected in 1997 and 2000. From January 2001 through December 31, 2003, he served as Maplewood's Mayor. He currently serves as president of the Springfield Avenue Partnership, a local economic development organization in Maplewood.
A graduate of Montclair State University, Vic is a founding member, former chair and current board member of New Jersey Citizen Action, a statewide citizens watchdog coalition working on a host of social and economic justice issues. Vic is married to Janey De Luca, who is the director of the Montclair State University Child Care Center. Vic's stepson Michael lives in Houston with his wife Nancy and daughter, Isabelle.
November 21 - Azmat Hassan-- Jihad and Just War.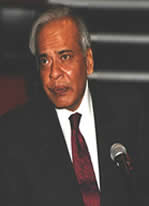 Ambassador Hassan's talk will revolve around three themes: just war, jihad and preemption or preemptive war. He will attempt to delineate the inter-relationship between these three concepts and will conclude by analyzing their relevance today in international relations. Ambassador Hassan joined the Whitehead School of Diplomacy and International Relations at Seton Hall University in the year 2000. A career diplomat in the service of the Islamic Republic of Pakistan, Ambassador Hassan brings 33 years of diplomatic experience to the school of Diplomacy and International Relations. During the course of his career, Ambassador Hassan served as Pakistan's representative to Malaysia, Syria and most recently, Morocco. The Ambassador also served on the staff of the Prime Minister of Pakistan as Additional Secretary for Foreign Affairs and Defense. The Ambassador teaches popular courses on the history of diplomacy and U.S. involvement in the Middle East. A frequent commentator on international affairs for television and radio, Ambassador Hassan also writes widely on foreign affairs for the international press.For more information about Dr. Hassan, see http://diplomacy.shu.edu/Biographies/a_hassan.htm.
November 28 - Ella Filippone,Ph.D. Face the River, Fix the River--Environmental Restoration. Introduced by Louisa Lubiak. Dr. Fillippone is the Executive Director of the Passaic River Coalition. She will speak about the restoration of the Lower Passaic River.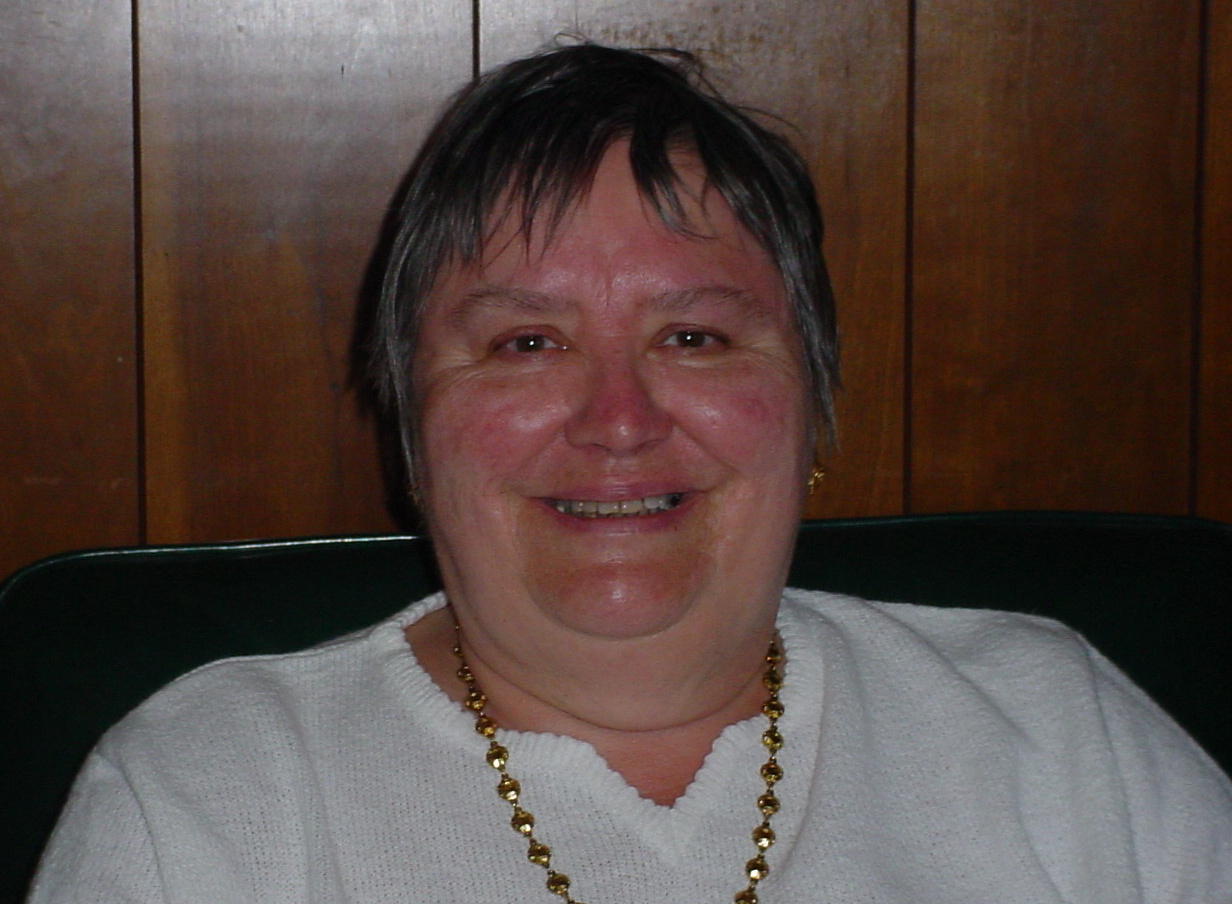 The Passaic River has been recognized as one of the most polluted river systems in the United States. Since the enactment of the Clean Water Act in 1965, many river systems have been brought back to their former status, but not the Passaic. Why? What are the problems? Who cares? What will this cost if we undertake a "makeover." What will it cost if we do not? Ella F. Filippone, Executive Director, Passaic River Coalition has worked on this river for over 35 years. She is a member of the N.J. Water Supply Advisory Council, is NJ Chair of the Greenwood Lake Commission, and is Water Resources Chair for the Highlands Coalition. She is an advisor to many public officials and has been recognized nationally as an expert on water resources management
December 5-- Boe Meyerson Flight from Freedom. This address presents some of the dramatic, historical material developed by the gifted historian, Susan Jacoby, whose recent book, Freethinkers, was acclaimed by Arthur Schlesinger, Jr., and quoted by Peter Gay (Yale History Professor Emeritus) as being "not only a good book, but a necessary one" regarding the issue of the separation of church and state. This address will explore how contemporary movements threaten to undermine our nation's heritage of freedom of thought, expression, belief and separation of church and state.
December 12--Elaine Durbach Interviewed by Boe Meyerson. The subject will be Elaine's recent trip to South Africa where she grew up under Apartheid. In her visits back there she has been able to observe the process of the transition to democracy.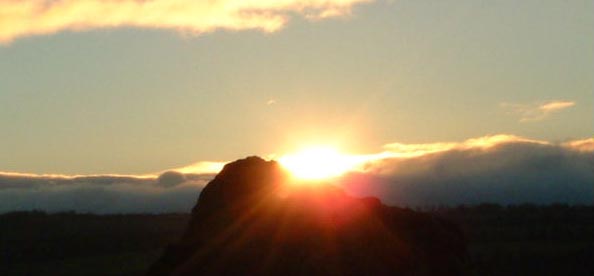 December 19-- Louisa Lubiak
Winter Solstice Celebration!
For the ancients, participating in seasonal celebrations was more than just a break in the daily routine and an excuse to have a little fun. Winter Solstice was a time of urgent uncertainty because if the people didn't encourage the Sun to return at this time, he might feel unneeded and decide to leave altogether! Although we moderns know that the combination of Earth's axial inclination and elliptical orbit produce the Sun's apparent seasonal withdrawal and return, we needn't take the phenomenon entirely for granted. We will examine the perspective, still practiced by some indigenous people today, that in order to be fully present in the world one must enthusiastically participate in the everyday happenings of Nature!
December 26-- Informal gathering to share reflections on Ethical Culture.
Welcome to 2005!
January 2 -- Boe Meyerson
January 9-- Charles Horovitz What are the prospects for and the obstacles to peace in Israel and Palestine? What does the peace camp look like and what are human rights activists doing? What are American groups doing to support the peace camp in Israel and Palestine?
Mr. Horovitz has been a member of the Ethical Movement since the 1980's. He was a member of the Essex Society and currently is an active member of the Brooklyn Ethical Culture Society. He was chair of the national AEU Ethical Action Committee. He is an attorney with the New York State Department of Labor and previously worked with a Legal Services Corporation funded national back-up center for migrant farmworkers in Washington, DC. Before that he worked in the Mississippi civil rights movement for ten years in the 1960's and 1970's. He and his wife Carol have two daughters and two grandchildren. They travelled to the Mid-East last January with a Jewish American civil rights delegation where they met with human rights leaders in Israel and Palestine. He is a member of Dialogue, an interreligious group of Muslim, Jewish, Christian and humanists that meets monthly with representatives of Israeli and Palestinian organizations. He is also on the board of many non-profit organizations including Brooklyn Parents for Peace and Fonkoze USA, a Haitian alternative bank for the poor.
January 16-- Jim White Nonviolence and Revolution. Jim White, leader emeritus of our society, will be sharing the reformulation of his ideas following a recent trip to Atlanta visiting the Ebenezer Baptist Church and the Dr. Martin Luther King Center. Jim White is also the principal attorney for Mental Hygiene Legal Services representing psychiatric patients in New York State and a community activist in Harlem and with the Coalition Against the Violence Initiative.
January 23 -- Peter Savastano Non Theistic Spirituality". The word "God" and all that it evokes in the Western mind is seen by many contemporary thinkers about human spirituality as an obstacle to cultivating the growth of human spiritual consciousness. Both humanistic and atheistic philosophies as well as the mystical schools of the Hindu, Taoist, Buddhist, and Sufi traditions acknowledge that there is a dimension to being human that can be described as "spiritual" without requiring that there be a "God", and this even though they may not all agree on what "spiritual" means. Based on the work of philosopher and mystic Ken Wilber, psychoanalyst and mystic A.H. Almaas and the "Non-theist Quaker Discussion group," just to name a few, this lecture will explore exactly what is meant by "Non-theistic Spirituality" and the integral practices which can enhance and expand human spiritual experience. Peter Savastano earned a B.A in Religion from Montclair State University and an M.Phil and Ph.D. in Religion and Society from Drew University in Madison, New Jersey.
Dr. Savastano is an anthropologist of religion. His scholarly interests include the anthropology of consciousness, most especially mystical experience; the study of "Lived Religion," i.e., what people actually do (practice) in contrast to the official doctrinal/dogmatic formulations of a particular religious tradition; and of people who hold multiple religious allegiances. Dr. Savastano's scholarship engages the intersection of religion with sexuality, gender, race and ethnicity. Dr. Savastano is assistant professor of Anthropology in the Department of Sociology and Anthropology at Seton Hall University in South Orange, New Jersey. His most recent publication is entitled "St. Gerard Teaches Him that Love Cancels That Out: Devotion to St. Gerard Maiella Among Italian-American Catholic Gay Men in Newark, New Jersey" in Gay Religion, Scott Thumma and Edward Gray, Eds. (California: AltaMira Press: 2004). Dr. Savastano is a practicing Quaker for 36 years and, more recently, a Mureed (initiate) in the Sufi Ruhaniat International, based on the teachings of Pir-o-Murshid Hazrat Inayat Khan and Murshid Samuel Lewis
January 30-- Anne Klaeysen. We Are the Ones Building an Ethical Community
Felix Adler's "Ethical Manifold" is a lively image of unique individuals acting in concert to make their environment nurturing enough to elicit the gifts and talents within each person, thereby cultivating a more humane and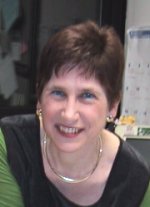 loving world for all. There is a call to us to realize this idealistic vision in our own lives, and the mission of an Ethical Society is to create a community where members inspire and support each other to live by their ethical values. "I am because we are" expresses an understanding that individuals become fully human only within a community of caring and responsible people.
Anne Klaeysen is Leader of the Ethical Humanist Society of Long Island. She holds BA and MA degrees in German from the State University of NY at Albany, received an MBA from New York University, graduated from the Humanist Institute, and is completing work on a Doctor of Ministry in pastoral counseling from Hebrew Union College.
February 6-- Boe Meyerson Friendship: Reflections on Its Nature and Nurturance
The format of the presentation is not a conventional lecture but rather is an intereactive structure called "Colloquy." This is a format in which topics important for living an ethical, meaningful and fullfilling life are discussed, shared and contemplated together. It involves reflections on the topic by the facilitator, some silent meditation, the reading of a parable, the opportunity of the audience to share personal views or experiences relative to the subject, as well as music and song.
February 13 -- Paul Surovell How to Be About Peace
Paul Surovell has been a member and leader in South Mountain Peace Action since 1977. He

teaches math in the NYC School System. He was the first Treasurer of the elected WBAI Local Station Board and continues to serve as a Board member. His background includes service in VISTA in rural Missouri, an MA in Economics from the Graduate Faculty of the New School, two years as a US Army medic and membership in the Vietnam Veterans Against the War.
He was on the editorial staff of the New York Times Information Bank and then editor and publisher of Interflo: A Soviet Trade News Monitor. Paul has been a resident of Maplewood, NJ since 1977.
Mr. Surovell will discuss his ideas and experiences as an organizer for peace as an alternative to the militaristic policies of the US Government. He will make references to the experience in the Maplewood-South Orange area since the late 1970s and his earlier experiences as a student and then an anti-war soldier during the Vietnam War. Paul will speak of the need to use strategies and tactics that resonate with public attitudes and he will address in a critical fashion, examples of how the leadership of the peace movement does not always follow this course. Finally, Paul will present the program of South Mountain Peace Action for the present and beyond.
February 20-- Dr. Joseph Chuman Rogue Nation:US and the International Legal Order
Dr. Joseph Chuman has been the leader of the Ethical Culture Society of Bergen County, New Jersey, for the past 27 years, and before that he was leader of the Essex Ethical Culture Society. He is a Visiting Professor of Religion and Human Rights at Columbia University where he teaches in the Masters of Liberal Studies Program at the Graduate School of Arts and Sciences. He is the founding member of the International Institute for Secular Humanistic Judaism, and has taught contemporary civilization at Columbia College, religion at Barnard College and Hunter College, as well as at Fairleigh Dickinson University. He has written for Humanistic Judaism and other Secular Jewish publications and has been published in The New York Times, The Bergen Record, Free Inquiry and other periodicals and numerous magazines of opinion. He is co-founder of the American Ethical Union's online journal, Ethics Matters, and the online Ethical Culture Review of Books, and he is past president of the National Leaders Councilof the American Ethical Union. Dr. Chuman also teaches at the United Nations University for Peace at San Jose, Costa Rica, which has been praised by UN General Secretary Kofi Anan himself.
February 27-- Sally BermanZohn and Dr. Paul BermanZohn--The Greensboro Massacre: 25 Years Later: The First Truth and Reconciliation Commission in the United States. Sally Bermanzohn was a labor organizer in the Duke Hospital cafeteria when her husband Paul was critically wounded in the Greensboro Massacre. Pregnant at the time with their second child, she fought poverty and physical danger to raise her family. When able to continue her education, she focused on her experiences as an organizer and victim of KU Klux Klan violence in her research. She is now associate professor of politics at Brooklyn College, CUNY, where she teaches courses on politics, race, gender, and class. She co-edited Violence and Politics: Globalization's Paradox (2002), which includes her chapter on Violence, Nonviolence and the US Civil Rights Movement. She recently authored Through Survivors' Eyes: The Sixties through the Greensboro Massacre, what Sally defines as the survivors' collective effort to fight for justice, an effort that has > taken many legal, political and artistic forms. She has spoken throughout the country about the KKK as a domestic terrorist organization and the > historical significance of the Greensboro Massacre. Robin Kelly calls "Through Survivors' Eyes "an incredible portrait of a social movement, a generation, a traumatic experience and its aftermath, through first-hand narratives of six participants as well as corroborating documents... This remarkable book left me emotionally drained, but in a good way; once I started reading it, putting it down was impossible at times, necessary at other times."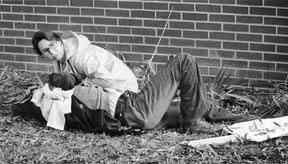 Dr. Paul Bermanzohn was born in Germany, the son of two Nazi Holocaust survivors, after World War II. At City College of New York he was active in the movement against the Vietnam War. He graduated Duke University School of Medicine and went into psychiatry. He left his psychiatry residency to become a co-founder of the Carolina Brown Lung Association, where he conducted screening clinics and public education for textile workers afflicted with breathing problems from inhaled cotton dust. He was a leader in the North Carolina Anti-Klan Campaign and an organizer of the fateful march and conference of Nov. 3, 1979, where he was shot and critically wounded. After his injury he returned to the practice of psychiatry and for 20 years has been a clinician and an award-winning researcher studying schizophrenia. Dr. Bermanzohn remains a political activist, working against genetically engineered foods and the Ashcroft attack on civil liberties. He is a member of the Board of the Greensboro Justice Fund. He lives in Brooklyn with his wife Sally and has two grown daughters.
March 6-- Boe Meyerson Ethical Issues of Globalization.
A descripition and analysis of the ethical challenges posed by contemporary world trade.

I like not only to be loved but also to be told that I am loved.
The realm of silence is large beyond the grave.
This is the world of light and speech
And I shall take leave to tell you that you are very dear.
-- George Eliot
March 13-- Member Platform: Alice Robinson Gilman and Sue Willis discuss The Known World, a novel about

slavery by Edward P. Jones. Join in an informal discussion of a highly recommended novel.
March 20--Jim White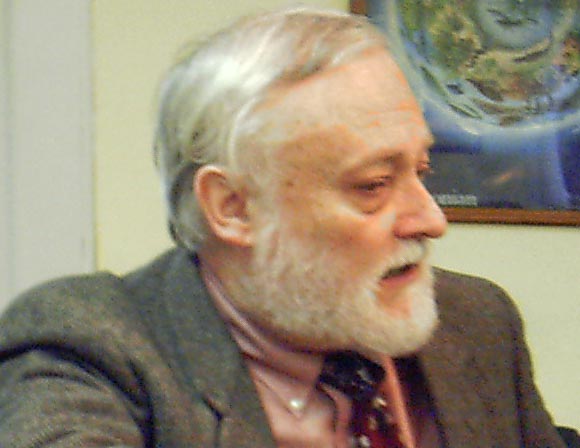 The Politics of Palm Sunday
Jim White, leader emeritus of our society, will be sharing the reformulation of his ideas following a recent trip to Atlanta visiting the Ebenezer Baptist Church and the Dr. Martin Luther King Center. Jim White is also the principal attorney for Mental Hygiene Legal Services representing psychiatric patients in New York State and a community activist in Harlem and with the Coalition Against the Violence Initiative.
March 27-- Frank Askin Upgrading State Voting Equipment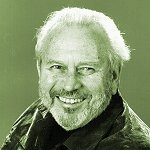 Frank Askin has been in the forefront of legal struggles to expand individual rights for thirty years and has been General Counsel of the ACLU for over twenty. A Distinguished Professor at Rutgers Law School, in 1970 he founded Rutgers' pioneering Constitutional Litigation Clinic, where he has trained a new generation of public interest lawyers. He has interspersed his activities in the courtroom and classroom with several stints on Capitol Hill as special counsel to congressional committees and has run for Congress twice. He has been involved in voting right litigation.
Enacted on October 29, 2002, HAVA is intended to provide federal monies to assist in the upgrading of a state's voting equipment and to provide for the implementation of procedures that will protect each citizen's right to vote, while maintaining confidence in the integrity of the state's election system. HAVA provides, among other things, for the replacement of the antiquated lever voting machines and punch card machines. It sets forth voting system standards to assure accurate vote counts. It mandates the creation of a statewide voter registration system. It sets forth identification requirements for first-time mail registrants and for the use of provisional ballots, with the provisional ballot voter to be given the opportunity to ascertain the disposition of her or his ballot. Polling places will have additional notices to inform voters as to voting procedures and rights. It is further intended that voters with disabilities will be able to vote confidentially and independently in fully accessible polling places.
Marilyn Askin, State President, AARP New Jersey. A pioneer in the field of elder law, Marilyn served for 15 years as the Director of Senior Citizens Legal Services of Essex County. She is an advocate, activist and educator, who has taught seminars in elder law as an adjunct professor at Seton Hall Law School and Rutgers Law School. As the State President for AARP, she serves as the key spokesperson in the state and works with thousands of AARP volunteers to achieve their goals. As State President of AARP, Marilyn has worked closely with NJCA for many years, most recently in efforts to secure universal energy service for low-income consumers, to prevent predatory lending and to enact a ban on unwanted business telephone solicitations. Attorney General Peter C. Harvey, New Jersey's Chief Election Official, appointed a diverse group of individuals to act as a committee to assist him in the development of the State Plan to qualify for federal funding under the "Help America Vote Act of 2002" (HAVA). This federal law provides for federal monies to assist states in upgrading voting equipment and election procedures to protect the right to vote of all our citizens. Attorney General Harvey selected individuals with a demonstrated commitment to the State's electoral process and the desire and creativity to make elections easier and better for our voters.Mrs.Askin participates on this committee .
April 3 Boe Meyerson-- In the Service of the U.S. Department of Peace
As well as being leader of the Essex Ethical Society, Boe Meyerson is also the Humanist Chaplain at Columbia University. In this address, she will present the outlinesof Congressman Dennis Kucinich's unprecedented idea of creating a US Cabinet-level Department of Peace as contained his bill currently penind in the US House of Representatives.
April 10 Steven Goldstein-- Supporting Marriage for Same-Sex Couples from an Ethical Perspective
Steven Goldstein is chair of the statewide lesbian and gay advocacy organization Garden State Equality. For the past three years, he has also worked as director of Lambda Legal's campaign to institute a domestic partnership law and marriage equality for lesbian and gay couples in New Jersey. The domestic partnership law was enacted last year by the largest margins for comprehensive gay rights legislation in U.S. history, and the fight continues in the courts to allow lesbian and gay couples to marry. Steven has served as senior staff member to three United States Senators.

He ran Jon Corzine's successful campaign for the U.S. Senate in 2000. Steven is also a former television producer who holds10 Emmy Awards and once worked for Oprah Winfrey. Steven and his partner Daniel, together 12 years, also made history in 2002 when they became the first same-sex couple ever to be included in the wedding announcements of the New York Times. Steven is a lawyer by training who is also studying to be a rabbi. He'll be entering the Reconstructionist Rabbinical College this fall.
April 17 Phyllis Ehrenfeld-- What I learned about Women at the UN.
This talk will explore historical and religious images of women and connect them to the struggle for human rights that began at the UN with Eleanor Roosevelt and continued with Mary Robinson, former High Commissioner For Human Rights. The UN has undergone a significant development in thinking changing concern for womens' needs into an empowerment concept recognizing the importance of women worldwide both in economic development and in peacekeeping negotiations.
Ms. Ehrenfeld has done postgraduate work at McGill School of Social Work and Department of Contemporary Literature at Columbia University. She received the Arnold Gingrich Award for the most highly recommended Fellowship in Prose from the New Jersey State Council on the Arts. Five of her plays have been presented in Bergen County. For ten years the Editor of the American Anorexia Bulimia Association Newsletter, she is now a Contributing Editor to the Ethical Culture Review of Books. As Representative to the the UN from the AEU's National Service Conference, she reports, together with her husband Sylvain Ehrenfeld, on the UN in monthly articles which appear in a number of newsletters and websites.
April 24 Fitz Williams -- A Living Faith
Fitz Williams attempts to liberate faith from its escapist bondage to supernatural beliefs.He proposes a new and more dynamic definition of faith.It is a definition that grounds faith in our real life experiences and responses.Thus, these humble raw materials are woven into a transformative committment to making something of our lives.Real faith, he says is both rational and visionary.
Fritz Willians is leader of the Baltimore Ethical Society.He brings an unusual combination of ministerial and broadcast communication experience to this work. A graduate of the Philadelphia Lutheran Theological Seminary, he also has a Master's Degree in Biblical Studies from Princeton Thelogical Seminary. He has served several Episcopal Churches in the Philadelphia Area as a parish priest. After leaving the Episcopal Ministry, Fritz wrote and produced television programs and videos at public televion stations in Harrisburg,Pa.and Detroit,MI. Some of his most notable productions include PEACEWORK (a print and video campaign against family violence), PARENTING PUZZLE (a series of educationa videos for parents) and THE PENNSYLVANIA GERMANS (a documentary oin one of the most imporatant ethnic groups.)
May 1. 2005 Boe Meyerson-- Ethical Culture as a Universal Religon.
This address will explore the ways in which the ethical dimension of the great mature religions or the world can be seen as pervasive and universal though not always central.

May, 8, 2005. Curt Collier--The Magic Tent: Recovering from Absolutism
The West has long wrestled with the challenge of living up to its ideals. And in fact, having "ideals" is part of the problem. We all know the benefits of setting goals and standards - high aspirations to strive for. But built into this dynamic is the notion that we are somehow separate from our beliefs. This talk will explore an ethical approach to living, one that weds our values and beliefs with pulsing and greening life
Curt Collier studied philosophy in college, intending to be a rabbi. He spent time on a kibbutz in Israel, but moved away from the language of theism toward science, and took a Master's degree in clinical audiology. Out of a desire to work in a community, however, he sought out Ethical Culture and is now leader of the Riverdale Society as well as working on a dissertation in Pastoral Counseling at Hebrew Union.
May 15, 2005 Member Panel with Betty Levin: Why We Joined the Ethical Culture Society.
Says facilitator Betty Levin: "It often occurs to me that the impact of making Ethical Culture part of my everyday life has been profound and not expressed often enough.I wondered if others feel that way also.So I asked a number of members,long time and recent, what effect it has had. and invited them to share their thoughts with us. And so we shall in this platform"
Participants will also include Ted Seagull, Esther Barcun, Dick Bohn, Louisa Lubiak, and Carol Varker. The audience will also have a opportunity to share.
Betty Levin is a licensed professional counselor who has been in private practice for 26 years serving all age groups and also supervising other therapists. She is president of the Association for Spirituality, Ethics and Religious Values in Counseling of the New Jersey Counseling Association and founder and past president of the NJ Association of Women Therapists, as well as an active member of many other organizations. She has published papers on subjects such as "Psychotherapy as Modern Art." She is also a past president and long time vital member of the Ethical Culture Society of Essex County.
The Annual Membership Meeting will be held after Platform today.

May 22 James Quigley and Louisa Lubiak-- Redefining Environmentalism--The Death of Environmentalism
This controversial essay by Michael Shellenberger and Ted Nordhous has stirred a vigorous debate in the environmental community about three decades of environmental activism.Their discussion will explore what wisdom may be in this debate and where do we go from here.
Louisa Lubiak is a Columbia High School graduate, class of 1980. Upon earning a B.A. degree in Earth Science with an English minor in writing from Kean University, she spent the summer living on an Ecovillage in Tennessee and learning about organic farming and social activism. From there she took a term as a Watershed Ambassador in an AmeriCorps program sponsored by the NJ Department of Environmental Protection. Louisa has worked to protect groundwater resources with the Passaic River Coalition, and volunteers as a discussion course facilitator for the Garden State Earth Institute.Louisa is currently employed in the NJ Department of Environmental Protection, Division of Water Quality,Bureau of Non- Point Pollution Control.
H. James Quigley, Jr. is the Executive Director of the New Jersey Higher Education Partnership for Sustainability. He earned his B.A. in social service from Cleveland State University, an M.A. in international relations from Ohio University, and an M.S. in appropriate technology and Ph.D. in city and regional planning from the University of Pennsylvania. He has been a member of the faculty in environmental sciences at Portland State University (Oregon) and an adjunct at the State University of New York-Stony Brook and at Ramapo College of New Jersey. Jim's work has also included the role of research associate at the Center for the Biology of Natural Systems headed by Barry Commoner at Queens College, City University of New York, and programs manager for the Society of Environmental Journalists. Jim also served in VISTA (Volunteers In Service to America) as a juvenile caseworker and as a Peace Corps Volunteer on a Pacific atoll. Jim and his son reside in , East Orange, NJ. His father,the Late Harold Quigley, had served as a leader in the Ethical Humanist movement for 25 years.
May 29 -- Betty Levin-- A General Memorial Service.
This is a participatory platform. Anyone present will be able to share memories of loved ones who have passed away this year of anytime in the past. Special attention will be given to those who have died in this and recent wars: Iraqis, Aghans, Americans, Italians, British and others.
June 5-- Boe Meyerson -- Colloquy on Holiness Boe will facilitate our colloquy on the subject of holiness as a

humanistic concept. The program will consist of readings, music, song and guided group inquiry.
June 12-- Member Platform: Alice Robinson Gilman and Meredith Sue Willis lead a discussion of A Sunday at the Pool in Kigali by Gil Courtemanche
June 19 -- Potluck luncheon to ring in the Summer!
Schedule of Sunday Platforms Who We Are How to Find Us Society Leader How Do I Become a Member? National Affiliation For Children
Special Programs Humanist Weddings Forum Social Action Committee An Ethical Culture Review of Books An Ethical Culture Magazine