Links to other societies around the country!
Would you like to hear talks by some ethical culture leaders?Click here.
For film and event notices throughout NJ: email wordout@myway.comWord Out! ...for a better World
Newsletters (In order to read these newsletter, you need to have Adobe Acrobat Reader. It can be downloaded
free if you click here.)



The Ethical Culture Society of Essex County
Platform Programs 2008-2009

Platform Programs each Sunday at 11:00 AM
516 Prospect Street, Maplewood, New Jersey 07040
Corner of Parker and Prospect
Phone 973-763-1905

September 7 -- Boe Meyerson , "The Crucial Role of Grandparents in a Child's Life."

September 7 is Grandparent's Day in the American calendar. It is fitting that a day be set aside to honor grandparents just as we honor parents. Grandparents play an extremely important role in child development. When they are not available to children, the role can be played by others. However, the supportive role for both the parent and the child is ideally best played by capable and caring grandparents given the added benefit of already established supportive relationships. Obviously this is not always the case and then the role can be taken on by another relative or close friend of the family. Boe will explore the various aspects of the crucial and wonderful role of grandparenting in her address when we gather for our first platform meeting on September 7.

Boe is the Leader of the Ethical Culture Society of Essex County. She is also the Humanist Chaplain at Columbia University.

September 14 -- Steven Sklar, "Us vs. Them versus Us = Them"

After a recent discussion with some rather bigoted friends, Maplewood-based immigration lawyer Steve Sklar as motivated to shift the focus of his annual talk from immigration to a broader topic, what might be called the battle for our hearts and minds) between exclusion and inclusion. The fact is that there is clearly a global — and, it could be said these days, a growing — tendency toward an "us vs. them" exclusion, marginalization and denigration of the other. Consider ethnic cleansing (in Africa at the moment), the erosion of the Bill of Rights in favor of rotection, and political and administrative trends in immigration (making this a great time to work in deportation). To those who would oppose such developments, these are dark days indeed. At the same time, there is also broad awareness in the world of a kind of timeless, widespread, deeper sense that "us = them" is the better path toward civilization. Witness the degree of worldwide admiration felt for such figures of reconciliation as the Dalai Lama and Nelson Mandela, witness the existence of the Nobel Peace Prize or the inspiration still generally found in the words of the Declaration of Independence ("We hold these truths to be self-evident, that all men are created qual...").

Two questions, then: How is it, in light of the admiration we hold for inclusion, that the "us vs. them" tendency is so strong in us? And how are we, particularly in these times, to maintain and even strengthen an "us = them" attitude, whether personally or societally?

Steve will address both questions. If nothing else, he will explain how the words "liberal" and "amnesty," once synonymous with "freedom" and "mercy," have come to be fairly effective insults. Steve will move from a few illustrative and well-chosen ethnic jokes to such deeper considerations. Discussion to follow.

Steve Sklar is a lawyer who specializes in immigration issues. He lives in Maplewood with his wife, lawyer Nikki Pusin, and their two children. He has spoken at ECS twice in the past.

September 21 -- Zia Durrani, "The Tea Cup Path to Peace"

ECS member Zia Durrani will lead a discussion about the best-seller Three Cups of Tea. Born in Kashmir and an educator herself, she was deeply moved by the story the book tells — of how Greg Mortenson went to Pakistan to climb K2, the world's second highest peak, in honor of his late sister, and how he discovered a far greater challenge than mountain climbing. After getting lost on the descent, his life was saved by the inhabitants of an impoverished nearby village. In gratitude, he undertook to establish a school for girls in the area. In the 10 years since then, the institute he cofounded has helped set up 70 schools in the Pakistan/Afghanistan border region, despite sometimes fierce opposition from local mullahs and Taliban leaders.

Zia suggests that people read the book before her talk, though it isn't necessary to take part in the discussion. She has also offered to lead a discussion group for those interested in further exploration of Mortenson's ideas.

Zia Durrani came to the United States in 1976, after 12 years in England. She lives in South Orange with one of her daughters and her family. Another daughter lives nearby, and her son lives in Kansas. For many years she taught English as a second language at various institutions in this area. She works part-time as a tester with the South Orange- Maplewood Adult School.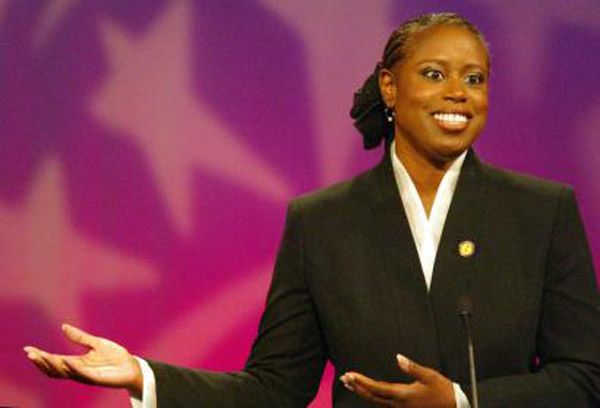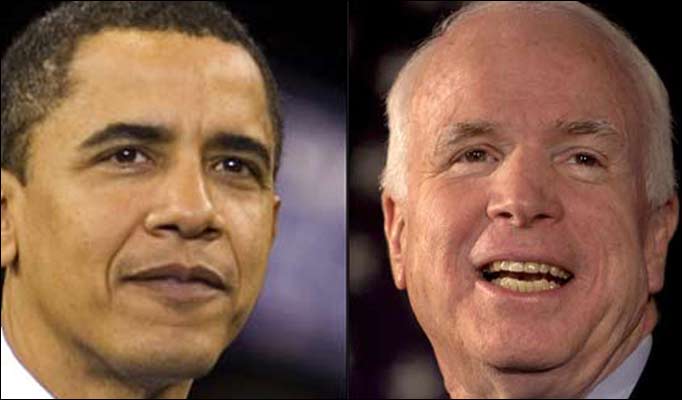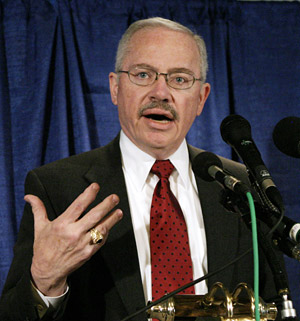 Sept 28-- Social Action Committee Panel: "Ethical Issues of The 2008 Election"

The panelists will summarize and compare the candidate's positions on several key issues — for example, the Iraq war, health care, immigration and the economy — exploring their ethical underpinnings and the likely consequences should one or the other be elected as president. Research for this program was provided by Barry Zack, who will also act as debate moderator. Cynthia McKinney will be presented by Terri Seuss; Barack Obama by Win Thies; John McCain by Boe Meyerson; and Bob Barr by Chris Geissler. Sue Willis will preside.

Chris Geissler is a senior at Oratory Prep and a youth member of the Essex Ethical Society. Boe Meyerson is the leader of the Essex Ethical Society . Terri Seuss is the president of the Board of Trustees. Win Thies was president of the Essex Ethical Society three times; Sue Willis is chair of the Social Action Committee; Barry Zack joined the Essex Ethical Society last year and is now on the Board of Trustees.

Oct 5 Leader Barbara (Boe) Meyerson, "Repentance and Forgiveness"

Late September (29th) and early October (9th) are the dates of the Jewish High Holy Days: Rosh Hashanah (Day of Judgment) and Yom Kippur (Day of Atonement). Since Ethical Culture is concerned with ethics and our Founder, Felix Adler, had roots in Judaism, it seems fitting that we devote some time to discussion of these important themes that are not only a centerpiece of Judaism and Christianity but also of Ethical Culture. Our often glib and liberal orientation has discouraged discussion of such traditional topics. Yet, they remain essential aspects of the moral life. Unlike the traditional religions, we do not ask pardon or forgiveness from a God, but rather from each other, from those we have wronged. On Sunday Oct. 5th, I will discuss the Humanistic dimensions, importance, and relevance of these subjects for Ethical Humanists.

Boe is the Leader of the Ethical Culture Society of Essex County. She is also the Humanist Chaplain at Columbia University.




Oct 12 Lou Ledesma, "Are you creating the life you want? Who are we and what are we creating?"

Ledesma, the founder of Keep It Simple, extracts wisdom from a blend of philosophy and science. He will be presenting an exploration into the world we co-create, including the five areas that bring us satisfaction, and five steps to make conscious choices on how to maximize that satisfaction. He says, "From the core of our being we choose our life experience to grow. We just are not always aware of conflicting thoughts that affect us every day."

Using the principals he teaches, Louis L. Ledesma cofounded Keep It Simple, LLC, authored the book Simply Business, and promoted/produced the DVD Yoga For Warriors; all within the period of one year.

His experience at the World Trade Center on 9/11 brought into focus the importance of living his life fully and a commitment to "Be Present Now". His passion is inspiring people to maximize their personal and professional potential by being fully engaged and approaching life/work tasks with inspiration, passion, ease, grace and joy.

Drawing from his past, his trainings are colored by a love for all things beautiful, developed while working as an architect in New York City for over 25 years, and the exuberant, playful style he learned through music and stage performance as a child. Being an ordained minister, married and a father of three has also allowed him to test and refine his concepts in the laboratory called life.

Through KeepItSimpleSeries.com and AskLouLedesma.com, Lou has offered his message to thousands on the web and continues to study and learn more about spirituality, quantum physics and its application to business and everyday life. This mixture of spirituality and science and its application to physical experience has revealed new worlds of possibility which are as fascinating as they are practical.

Lou and his family live in South Orange.




Oct 19 Mary Beth Walsh, "Special Education and the No Child Left Behind battles"

Dr. Walsh will speak on the state of special education in the South Orange-Maplewood school district, the impact of special education costs on the annual school budget, and the relationship between educating students with special needs and our communal commitment to diversity.

Mary Beth Walsh, PhD, is the mother of a child with autism who has served on the Executive Committee of the South Orange Maplewood Special Education Parent Teacher Organization for the past three years. She is co-editor of the new resource, Autism and Faith: A Journey into Community.


Oct 26 Megan McWilliams (aka Green Diva Meg), "Ethics in the New Sustainable Vision"

The former publisher of Relevant Times magazine, a popular regional magazine about sustainable living and professional blogger on the topic of low-stress sustainable living will offer humorous and helpful insights into "going green" from her many years of experience as a busy single mother living in a suburban setting. She will discuss sustainable living, "Green Washing", and Yes, you can be an ethical carnivore.

Megan McWilliams has worked with, interviewed and played with high profile celebrities and green gurus like Ed Begley, Jr., Willie Nelson, Woody Harrelson, Darryl Hanna, Marsha Mason and many less known, but wonderful forces in the movement to a healthier, more conscious way of living.


She has three daughters, and lives in Boonton. See her blog at http://greenoptions.com/author/greendivameg

Nov. 2 Leader Barbara (Boe) Meyerson, "Thanksgiving and Native Americans: Have We Repaid Our Debt of Gratitude?"

All of us are familiar with the paintings and tapestries depicting the Pilgrim's first Thanksgiving with Native Americans. The Pilgrim's greatest debt of gratitude was owed — aside from their God — to the Native Americans who initially treated them with kindness and gave them the support without which the Pilgrims would not have survived.

Both native-born Americans and immigrants, past and present, share that debt of gratitude. Those Native Americans treated them with kindness and gave them the support they needed to survive. Have we, the descendants of Pilgrims and of immigrants, given due thanks and repaid the debt in full? Or are we not actually in greater debt because of our abuse of those people since the Mayflower landed on these shores? Have we not repaid them with persecution over these many years?

Boe is the Leader of the Ethical Culture Society of Essex County. She is also the Humanist Chaplain at Columbia University.




Nov 9 Roger Fox, "Saving Democracy — a Post-Election Analysis"

Community organizer Roger Fox will draw from his extensive experience as an organizer to provide us with a perspective on the Nov. 4 showdown. He will look at issues like "caging," voter suppression, ease of registration, absentee voting, polling place access, early voting, and transparency of elections results, and how those factors vary from state to state.

Fox is a community organizer and a taxi driver. He says, "My parents took me to hear RFK speak in upstate NY, October 1967. I first became involved politically in 1972, I knocked on 7,000 doors for George McGovern. 2004 found me spending the month of October in Florida with the Kerry Campaign. I am a 2005 Camp Wellstone political training grad. 2005 I founded the Essex County Task Force on Voting, marshalling assets statewide to lobby against the purchase by Essex of the Sequoia Advantage voting machines. As you might guess, we lost. Since then I have been involved in many campaigns, from school board to Congress to Senate races. I have recently been studying the 1930 midterms, comparing them to the 2006 midterms, and then 1932 to 2008, as far as election results, economic policy, tax policy, education & Labor rights."




Nov 16 Kal Wagenheim, "Inside Out: Voices from New Jersey State Prison."

Kal Wagenheim, born in Newark, N.J., is a journalist (formerly with The New York Times), author and translator of eight books, and nine plays and screenplays. His plays Bavarian Rage, Coffee With God and We Beat Whitey Ford have been produced off-off-Broadway, and in several colleges and high schools. His biography of Babe Ruth was a Playboy Book Club selection and was adapted for an NBC-TV film. Cuentos: Stories From Puerto Rico, a collection of 12 stories, in original Spanish, with English translation on facing pages (a book he edited and in part translated), has just been issued by Markus Wiener Publishers of Princeton NJ. He taught journalism and creative writing as Adjunct Associate Professor at Columbia University's Writing Division, School of the Arts (1977-2006) and as a volunteer directed a monthly creative-writing workshop at New Jersey State Prison in Trenton NJ (2001-2006). He is a member of PEN American Center and The Dramatists Guild of America. Details on his web site: www.kalwagenheim.com


Nov 23 Dawn Williams, "The Creative Imperative: Why the World Needs Creative People."




It is important to our individual well-being as well as that of the collective society that we allow a more central space for creativity and more fully embrace our creative selves. Creativity is often seen as a "soft" skill that does not really matter when it gets down to the bottom line. We need to begin thinking differently, for creativity is what helps us solve the problems of the world and it is most likely what will help us save the world.

Dawn L. Williams has served as a student affairs administrator at colleges and universities throughout the country. Her most recent position was as dean of campus life and student affairs at Drew University, where she currently serves as an adjunct professor in the Masters of Arts in Teaching program. Dawn earned an Ed.D. in Higher and Adult Education from Teachers College, Columbia University, a M.Ed. in Counselor Education at The Pennsylvania State University, and a B.A. in Psychology from Illinois State University, Normal, Illinois. She has many interests, art, New York City, and exploration among them. Dawn lives in South Orange with her husband James VanOosting.




November 30, 2008 Boe Meyerson wiil lead an informal discussion group.Boe is the Leader of the Ethical Culture Society of Essex County. She is also the Humanist Chaplain at Columbia University.

Dec. 7 Leader Barbara (Boe) Meyerson, "America Redeemed: 11/4/08"

Long after slavery as an institution ceased to exist in Western Europe, it was very much alive and well in the South east of the United States. Boe will discuss America's long journey up from slavery and slavery's 20th century residue of oppression and denial of equal rights, in practice if not in law, up to and including Election day on11/4/08. That day marks an historic watershed as great if not greater than the Emancipation Proclamation itself. Emancipation was a legal action. Barrack Obama's enthusiastic election was an expression of the hearts and minds of our generation, a spiritual as well as political watershed that I believe will hold a place in our history alongside July 4th for generations to come.

Boe is the Leader of the Ethical Culture Society of Essex County. She is also the Humanist Chaplain at Columbia University.


Dec. 14 Dr. Howard B. Radest, "The Human Comedy"

A reflection on the consolations of humanism in a time when events move so fast that reflection seems like a luxury. As we face what I trust will be a genuine rebirth of democratic values in our country, we also face two wars, a near-depression, a vigorous and sometimes vicious right-wing in religion and politics, etc. Keeping all of this in perspective isn't easy. But that's what I'll be trying to work out in this talk.

Dr. Howard B. Radest, now retired to West Caldwell, is Dean Emeritus of The Humanist Institute, and a former member of the Board of the Association for Moral Education. He is a member of the Highlands Institute for American Religious and Philosophic Thought. He served as Ethics Consultant to Hilton Head Hospital and is Chair of its Biomedical Ethics Committee and most recently was Adjunct Professor of Philosophy at the University of South Carolina-Beaufort. He is a member of the Council of Ethical Culture Leaders.

He was Director of The Ethical Culture Fieldston School (NYC). He was Professor of Philosophy and Director of the School of American Studies at Ramapo College (NJ) Dr. Radest was the founder and first chairman (1983-1991) of the University Seminar on Moral Education, Columbia University. Dr. Radest is the author of Toward Common Ground (Ungar, 1968), Can We Teach Ethics? (Praeger. 1989), The Devil and Secular Humanism (Praeger, 1990), Community Service, Encounter With Strangers (Praeger, 1993), Humanism With A Human Face (Praeger, 1996), Felix Adler: An Ethical Culture, (Peter Lang, Publishers, 1998), From Clinic To Classroom — Medical Ethics and Moral Education, (Praeger, 2000); Ethics and Public Health in a Time of Terrorism (Center for Preparedness, School of Public Health, University of South Carolina, 2006).

Dr. Radest received his BA at Columbia College, his MA in Philosophy and Psychology at The New School For Social Research and his PhD in Philosophy at Columbia University. He is listed in Who's Who and Who's Who in American Education.




Dec 21 Anne Dushanko Dubek--RESCHEDULED FOR FEBRUARY 22!!

Dec. 28 Health Care and Affecting Change
Discussion on Health Care for all, culminating with suggestions that will be sent to President Obama.


Jan 4 Leader Barbara (Boe) Meyerson, " Israel's Progress Toward Peace With Palestinians"

Israel's struggle to establish a peaceful relationship with the Palestinians has been a long and bitter one. After WWII, when Great Britain sectioned off and gave Jewish settlers the land that would be come Israel, it gave away a portion of its empire, land that it had conquered and that was then occupied by Palestinians. This act was at one and the same time an injustice to the Palestinians and a rightful and needed humanitarian act which was motivated by the moral recognition that after the Holocaust, Jews needed a place on this planet that was their own and historically that was Israel. The irony here is that it was Nazi Germany that committed the atrocities against the Jews, but it was the Palestinians who lost control of their land. This has remained an ongoing tragedy since then with minimal progress towards resolution. However, recently, there have been significant changes which give reason to be hopeful. Boe will discuss those changes and their prospects.

Boe is the Leader of the Ethical Culture Society of Essex County. She is also the Humanist Chaplain at Columbia University.

Jan 11 Dr. Martin Luther King Panel, "The Many Rooms of the Mansion"

A group of people who took part in study series on Dr. King's speeches cosponsored by the ECS Social Action Committee and the South Orange/Maplewood Community Coalition on Race will describe the new insights they gained from his words and from the group interaction. They studied three speeches: "Pilgrimage to Nonviolence;" "Letter from the Birmingham Jail;" and "Beyond Vietnam: A Time to Break Silence." ECS members Betty Levin, Lisa Novemsky, Gladys Smith, and Terri Suess were among those who took part. They and other guests will lead the discussion.

Read MLK's speeches online:

Jan 18 Tom Allibone, "The Digital TV Time Bomb: Is your TV going to go dark on Feb 17, 2009?"

The much-heralded switch to all digital television broadcasting next February promises vastly improved service — but the truth is that millions of Americans forced to lay out money for a digital TV (DTV) converter box may still be left with no service or TV signals at all. Tom Allibone presents evidence and warns that those who choose to enjoy free TV via the public airwaves which broadcasters are required to provide, may be left without service after Feb. 17 and with DTV converter boxes that don't pick up signals. Tom will address the real picture, what we are not being told, who is at fault and who is at risk.

Tom Allibone, President of LTC Consulting, is the Director of Teletruth's Auditing Division and Chairman of the TeleTruth New Jersey Chapter. He has been a telecommunications professional with over 30 years experience. Over the last decade, Tom has been recognized as one of the leaders in the field of telecommunications auditing. In 2003, Tom was appointed to serve on the FCC Consumer Advisory Committee where he championed changes to the truth-in-billing regulations. Tom is often quoted in the New Jersey Press for his views and insights on telecommunications issues affecting New Jersey consumers. Tom is an active member of the community and lives in West Amwell Township with his wife Pat and two children. He is past president and served as a member of the Board of Directors for the Lambertville-New Hope Rotary Club. Tom was cited by the US Congress and state and local government representatives for his outstanding achievements and volunteer work with Rotary. See Tom's website at Teletruth.org




Jan 25 Ed Madara, "Building Mutual Help Communities"

To learn how to better deal with a chronic illness, overcome an unhealthy addiction, or cope with any one of hundreds of other stressful life problems, well over a hundred thousand people in New Jersey are currently involved in helping themselves and others within over 5,000 community support groups across the state. For the most part, these mutual help groups, which are available at little or no cost, continue to be initially started by ordinary people with no special training or funding, except for their personal experience with the problem and their dedication to helping "others in the same boat." Once a specific new type of self-help group is started, just the knowledge of it can inspire others to replicate the effort, and another national or international group is born.

Ed Madara, Director of the NJ & American Self-Help Group Clearinghouses, will share stories and insights into how these volunteer-run organizations are created, develop and help their members, as well as how anyone can tap their value and potential to the benefit of families and friends by simply learning more about them.

Ed received a BA in Sociology (Fordham College '69), and after military service that included a year in Vietnam, obtained an MS in Community Development (University of Missouri '72). He initially worked as a community organizer in the South Bronx, NY. As community consultant with St. Clare's Hospital's behavioral health services in Denville, NJ, he founded the NJ Self-Help Group Clearinghouse in 1980, and the American Self-Help Group Clearinghouse in 1990. Details on services available from both Clearinghouses are at: www.selfhelpgroups.org.

Feb 1 Leader Barbara (Boe) Meyerson, "Celebrating Darwin's and Lincoln's 200th Birthdays"

Both Darwin and Lincoln were born on February 12, 1809. Both made major contributions to human civilization. Darwin did so by showing our species evolved over time from earlier life forms. He showed how, like other species, humans were descended from less developed species. In short, he demonstrated the human race to be part the order of nature and not separate from it. This was a big blow to those who saw the origin of our species as a unique act of a god. This was a great blow to the self esteem of most people whose religious understanding placed humans in a category infinitely higher than all other species over which God gave them dominion.

Similarly, Lincoln, in freeing American slaves and abolishing slavery clearly dealt a comparable blow to the self esteem of slave holders who believed slavery to be justified by the inferiority of Blacks. The moral and intellectual contributions of these two great men to our civilization will be explored in this platform address. Boe is the Leader of the Ethical Culture Society of Essex County. She is also the Humanist Chaplain at Columbia University.


Feb 8 Laura Sodano, "Hunger Next Door"

Laura Sodano, Community Outreach Coordinator for the NJ FoodBank, will outline the state of hunger and poverty in New Jersey, and what we can do about it. She will also show a ten-minute video about the FoodBank's work. These are just a few of the statistics she cites. An analysis of monthly client totals from emergency pantries served by the Community FoodBank of NJ shows a 30 percent increase this year in the number of people seeking food assistance. Similar data is being seen at food banks all over the country. October 2008 saw 240,000 jobs lost which brings the total number of jobs lost since December 2007 to 1.2 million. Additionally, 1.4 million college-educated Americans are now unemployed, accounting for over 58% of the total rise in unemployment among people over 25. The Community FoodBank of New Jersey annually —

• Distributes 23 million pounds of food and other groceries in 18 New Jersey counties.

• Distributes 2 million pounds of fresh fruits and vegetables through our Produce Program.

• Helps private, nonprofit groups where hungry people turn for help – food pantries, shelters for the homeless, soup kitchens, child care centers, battered women's shelters, senior programs.

• Serves over 1,220 charitable organizations from its Hillside headquarters and its Southern Branch in Egg Harbor Township and an additional 436 charities through our Partner Distribution Organizations: the Food Bank of Monmouth and Ocean Counties in Neptune, NORWESCAP Food Bank in Phillipsburg, and Mercer Street Friends Food Bank in Trenton.

She invites those attending to bring a contribution, in money or food. These are the foods they need most: canned tuna; peanut butter in plastic jars; cereal; hearty protein soups; meals in a can: chili, spaghetti-o's, stew, etc. Ms. Sodano says, "I am a huge Bruce Springsteen fan. Hunger and FoodBanking are a couple of Bruce's favorite causes. 16 years ago, at a concert in Syracuse NY, he encouraged us fans to volunteer at their local FoodBank. I called information, got the number, started coming to pack up food one Saturday morning and kept coming back! I made the switch from volunteer to staff 12 years ago when in between jobs in the corporate sector, I said, 'I love it here and will do anything'. I became the operations assistant for 10 years, working in the warehouse on inventory, safety and food donation issues. I joined the volunteer services department 2 years ago, and continue to serve the FoodBank. Being here is not just a job to me, it is a fulfilling ministry."

February 15 Nancy Gross - "Literature & Advocacy for Good Living and Good Dying"

Nancy Gross, MMH, MA, has shifted careers from being a long time tenured faculty member at a NYC community college to becoming the Palliative Care Community Liaison at Overlook Hospital in Summit, New Jersey. Much of Nancy's work at the hospital involves developing humanities programs which use literature as the trigger to provoke conversation among clinicians and among community members. One such program that Nancy has developed is Literature and Medicine: A Community Dialogue.

This program brings people together in community to read, reflect, share knowledge, insights, experiences, feelings, and inquiry about the life's ultimate chapter. During this seminar series, participants interact with the subject matter openly and inquisitively. Individuals have taken actions which have altered the course of their lives. Some have become involved at the grass-roots level of organizing in their localities to promote changes in services offered to senior citizens. Some have made career or volunteer choices, which more closely align them with the goals of palliative care. Some have brought the literature, stories, resources, and personal insights to their families, faith communities, and workplaces. Some have initiated or changed their advance care planning documents. Some have had questions answered that clarify long held misconceptions about illness, aging, caregiving, and dying, and some have gotten the resources needed to ease the way of caring for someone close. All of this has been accomplished through reading great works of literature, pathographies, and personal stories told up close and personal among a group of trusted reading partners.

Nancy will share her experiences with literature evocative of medicine and engage the ethical culture community in conversation over several short literary selections.

See her blog/commentary on books at http://medhum.med.nyu.edu/blog/.

February 22: Anne Dushanko Dubek

How does an artist perceive the rainforest: the vivid colors, the incredibly surreal textures, the amazing shapes and the overwhelming biodiversity of flora and fauna?

Follow artist and naturalist Anne Dushanko Dobek as she joins a team of scientists working at the La Selva biological Research Station in Costa Rica.

Hear her firsthand account of this expedition and the fascinating research taking place so close to home. How does this research impact the preservation of the rainforests, our air, our water and our lives?

Born and raised in rural South Jersey the artist spent many hours as a child collecting and studying insects. It is not surprising then, that Dushanko Dobek's knowledge and concern for the environment and its more ephemeral inhabitants should inform her art.

Working in mountains, meadows and seas, the artist's often surreal and seductive imagery belies the more ominous threads of environmental and spiritual loss.

Dushanko Dobek has been exhibiting for over 20 years both nationally and internationally including the Gulbenkian Foundation Brussels, Musée Cantonal des Beaux Arts in Lausanne, Switzerland, the Museum of Art and Design in New York, and the High Museum in Atlanta. Individual and collaborative works are in the collections of the Museum of Modern Art, the Newark Museum, the National Gallery of American Art, the Library of the Victoria and Albert Museum and the Montclair Museum of Art.

She has been awarded two commissions by New Jersey Transit for a series of etched glass windscreens. The artist oversaw the installation of the completed works at Hudson Bergen Light Rail Stations in 2000.

A frequent lecturer on issues related to art and the environment, Dushanko Dobek has spoken at conferences, museums and universities in this country and Europe. Included among the venues where she has given presentations are the Musée Cantonal des Beaux Arts in Switzerland, the Newark and Montclair Art Museums, and the Lepidopterists Convention.

Sponsored by Earthwatch, she has also worked with Dr. Lee Dyer of Tulane on interactions of parasites and plants and their effects on lepidoptera larvae, at the La Selva Biological Research Center in Costa Rica.

The artist has degrees from Rowan University and Pratt Institute. For more information visit her at web.mac.com/dushankodobek.

March 1 Leader Barbara (Boe) Meyerson, "Felix Adler Returns: An Instructive Fantasy"

It is traditional for Leaders to reserve their May platform date for presentations on the topic of our founder, Felix Adler, only because the first Platform Meeting of the New York Society for Ethical Culture occurred on May 15, 1876 when Adler delivered his founding address. There is good reason to honor this tradition just as there is good reason to celebrate the Fourth of Julyon the 4th of July. Yet any day should be good enough to celebrate the founding of something good and beneficial when the spirit moves us. What reason could anyone give for not celebrating a good thing more than once occasionally? And so therefore my platform topic this month will be an attempt to construct what our founder's response would be were he miraculously able to reappear one Sunday morning among us.

Boe is the Leader of the Ethical Culture Society of Essex County. She is also the Humanist Chaplain at Columbia University.

March 8 Dean Sluyter, "Buddhas in the Classroom"

Can the highest spiritual wisdom — the vision of Christ and Buddha, Shankaracharya and Socrates — find a place in ordinary American classrooms? Yes it can, says Dean Sluyter. For over 30 years, he has taught Literature of Enlightenment at The Pingry School. There he leads meditative "lab work" and explores writers such as Shakespeare, Beckett, Kerouac and Dickinson, as well as haiku, gospels and sutras, with the emphasis on revealing the sublime region of the transcendent where they all converge. In this talk, Dean will discuss his experience of seeing competitive, sometimes highly-stressed prep school students unfold their capacity for self knowledge and inner silence. He'll share the "natural meditation" approach that even restless seventeen-year-olds find easy to do and he'll suggest its profound implications for our educational system.

Dean Sluyter has led workshops throughout the U.S. since 1970. He has studied and practiced extensively in the Buddhist and Advaita traditions, completed numerous lengthy retreats and made pilgrimages to India, Nepal and Tibet. The author of several books and audio programs, including The Zen Commandments and Cinema Nirvana: Enlightenment Lessons from the Movies, Dean is also a volunteer prison chaplain for the New Jersey Department of Corrections. His website is deansluyter.com.

March 15: Seth Kaplan - The Challenges of State Building

State Building is much in the news these days. From Iraq and Afghanistan to Somalia and the Congo, the United States and the rest of the international community seek to stabilize fragile regimes and foster economic growth. Yet, fractured societies and weak governments combine to frustrate these efforts. Why is state building so difficult? Is there anything in our approach that might be improved? Fixing Fragile States lays bare the fatal flaws in current policies and explains why the only way to give these places a chance at peace and prosperity is to rethink how development really works. Flawed governance systems, not corrupt bureaucrats or armed militias, are the cancers that devour weak states. The cure, therefore, is not to send more aid or more peacekeepers but to redesign political, economic, and legal structures--to refashion them so they can leverage local traditions, overcome political fragmentation, expand governance capacities, and catalyze corporate investment.


Seth D. Kaplan is a business consultant to companies in developing countries as well as a foreign policy analyst. His book, Fixing Fragile States: A New Paradigm for Development (Praeger, 2008), critiques current Western policies in fragile states and lays out a new approach to overcoming the problems they face—an approach that gives due weight to sociopolitical conditions, governance systems, human resource constraints, and investment environments. His articles on countries as varied as the Democratic Republic of Congo, Bolivia, and China have appeared in a wide variety of journals and newspapers, including the Washington Quarterly, Orbis, the Journal of Democracy, Policy Review, the New York Times, the International Herald Tribune, the Wall Street Journal, the Jerusalem Post, and China Business Review. A Wharton MBA, Kaplan has worked with several large multinational corporations, including Procter & Gamble and Compaq Computers. During his seven years in Shanghai, he founded four companies. As CEO of the largest of these, China College Management, Inc., he developed a chain of proprietary universities in east China. Kaplan is currently the Chairman of Alpha International Consulting, Limited, which helps corporations tailor their strategies and operations to fit the challenging conditions found in developing countries. For instance, Alpha has established and managed the Asian subsidiaries of a major American company, advised a major European company on prospective markets and joint venture partners in China, and helped a bank plan its entry into Nigeria. Clients have included Morgan Stanley, Compaq Computers, Toshiba, and Brainpop.com. Alpha also specializes in obtaining difficult-to-acquire licenses and organizing all aspects of human resources and management systems for companies unfamiliar with local conditions in Africa, Asia, and the Middle East. Kaplan has lived and worked in Nigeria, Turkey, Japan, China, Taiwan, Israel, France, and the United States. He speaks fluent Mandarin Chinese and Japanese. He resides in New York.

March 22 Joe Gluck, "Music — Teacher and Students".

A morning of discussion and performing, with Joe Gluck and some pupils.
Joe will be exploring the process of teaching/learning about music and how to play it; with talk and demonstration.

Joe Gluck, Music Director and Conductor of The New Jersey Intergenerational Orchestra,
Joe is a former member of the New Jersey Symphony, the Detroit Symphony and the St. Louis Symphony. He currently serves as concertmaster for numerous New Jersey organizations and conductor of the Stirling Chamber Orchestra. Joe was often called upon to moderate and/or lecture at the pre-concert "Classical Conversations" with the New Jersey Symphony and now at Adult Schools and other Adult Learning facilities. Joe has taught violin for more than 30 years and lectured extensively throughout the state. Besides his private teaching studio, he has coached for all the Youth Orchestras in the area. He is also Founder and Music Director of The Stirling Duo Amateur Chamber Music Workshop. Associated with the NJIO since its inception, he has appeared as soloist, served as an advisor and presently is on the Board of Trustees.

March 29: Gus Lindquist "Creativity."

[To be rescheduled: Betty Levin, MA, CCMHC, "Quiet Miracles: My life as a therapist and the connection with Ethical Culture."

Levin will discuss the interaction between therapy and Ethical Culture, and how the two approaches have fed and enriched one another in her life, providing her passions with focus and meaningfulness.
Betty Levin has been a member of the Ethical Culture Society of Essex County for 49 years and is its immediate past president. Her grandchildren are fourth generation Ethical Culturalists. Professionally, she has practiced humanistic therapy for 35 years. She is founder and one of the first presidents of the New Jersey Association of Women Therapists.]

April 5 Leader Barbara (Boe) Meyerson, "In the Face of Death or Disablement"

Samuel Johnson said "…he is to be hanged in a fortnight — it concentrates the mind wonderfully." Clearly Johnson is being somewhat glib here. However, the words are deadly serious and, I dare say, quite true. Confronting the possibility of early or untimely death or severe disability does indeed have a way of focusing the mind. It is a stimulus for one to consider what is most important and most valuable. It is a powerful impetus to do those important and meaningful things that in the course of the duties of daily life are all too frequently neglected or postponed. It can also result in novel realizations of what is truly important to oneself. Similar but less drastic challenges are posed by the prospect of oncoming disablement, whether physical or mental. In either case a person is challenged to think seriously of what is most important to accomplish or experience in the time remaining. As grim as this sounds, there is yet a positive dimension to this process. If sufficient time remains, one can accomplish things of great value which otherwise might never have seen the light of day. Boe will discuss the various aspects of this process in this platform address.

Boe is the Leader of the Ethical Culture Society of Essex County. She is also the Humanist Chaplain at Columbia University.

April 12 and April 19, "Global Warming and Climate Distress"

The Essex County chapter of the Ethical Culture Society will present its first ever Two-Sunday Platform. We will be presenting back-to-back platform discussions on global warming and climate distress, and why we should be taking it personally.

April 12 Ron Pate "The Eleventh Hour."

The first platform will be presented on April 12 and will feature West Orange's Ron Pate, who will facilitate a thought-provoking and insightful discussion and show excerpts from the environmental documentary "The Eleventh Hour". The film and our discussion will explore how humanity has arrived at this moment; how we live, how we impact the earth's ecosystems, and what we can do to change our course. A preview is available at Ron's website www.ronpate.net, and he can be contacted at ron@ronpate.com.

The film features dialogues with experts from all over the world, including former Soviet Prime Minister Mikhail Gorbachev, renowned scientist Stephen Hawking, former head of the CIA R. James Woolsey and sustainable design experts William McDonough and Bruce Mau.

Ron is a long time Sierra Club leader, committed environmentalist and community activist. He is president of the West Essex Park Conservancy, a local business owner for the past 30 years, a member of Kiwanis, youth group volunteer and Sunday school teacher. Most importantly, he is the father of three beautiful children.

It's his concern for his children and of all our children, that has moved Ron to devote his life to environmental activism.

April 19 Global Warming: Taking It Personally
Following up Ron's presentation in the second week Barry Zack will lead us in discussing just what global warming means to us, our children and future generations. We will focus on what actions we can take to reduce the effects of the climate crisis. The platform will conclude with a group discussion and ideas that individuals among us can contribute.

Both Mira Stillman and Barry Zack have been active organizing and participating in community events focusing on environmental issues. Before her retirement, Mira taught English at Rutgers University and courses in World Literature at Drew University. Barry is the editor of Environment South Orange, a website hosted by the town (www.southorange.org/environment) and a member of the South Orange Energy Policy Committee. Barry's own website is www.earthcareweb.com.




April 26 Steven Goldstein, "Taking the battle for gay marriage to the State House"

Steven Goldstein will update us on the battle to win full marital rights for gay couples, not through the courts — as has happened elsewhere in the country, with very mixed results — but through legislation from Trenton. Civil unions, which President Obama has championed, have failed to provide true equality and might have generated more problems than they solved.

Steven Goldstein is chair and CEO of Garden State Equality, the statewide organization for lesbian, gay, bisexual, transgender and intersex civil rights. He worked as a senior staffer for US Senators Frank Lautenberg (D-NJ) and Chuck Schumer (D-NY), and for Governors Jon Corzine (D-NJ) and Eliot Spitzer (D-NY) in their successful earlier campaigns for Senate and Attorney General. Steven is also a former television news producer who has won 10 Emmy Awards. Fulfilling a lifelong dream, he is studying to be a rabbi at the Reconstructionist Rabbinical College. Mr. Goldstein writes about New Jersey politics, gay rights and other public policy issues.

May 3 Celebration of Pete Seeger's 90th birthday with Maplewood/South Orange's own Solidarity Singers.

The interactive concert at Ethical, "For Pete's Sake, Sing!" will be one of the many such events held around the US and other countries to honor Seeger and the humanitarian ideals for which he has worked all his life.

Marie Goonan, an activist in Melbourne, Australia, suggested that May 3, 2009, Pete's 90th birthday, be designated as For Pete's Sake, Sing! with concerts coordinated around the world. She is producing a concert in Melbourne, another is being planned in Copenhagen, Denmark and several are planned in the USA. Big production is not the issue: what a thrill it will be to know that thousands of people around the world are coming together on one day to join voices for peace, justice, the environment and honor to a model of personal integrity.

Go to the web site at www.nobelprize4pete.org to see the moving and sincere comments people have made about how Pete opened their consciousness in so many ways. The petition is to be kept open until the end of the year so that the final document will be sent to the Smithsonian Institution, or wherever Pete's archives will eventually be housed, as a document for posterity.

This campaign is not to make a hero of Pete. It has to do with creativity and community. Its meaning has to do with understanding that the arts are not frivolity, not a means to fame or entertainment, but for deepening the meaning of civilization.




May 10 Leader Barbara (Boe) Meyerson, "The Obama Mystique"

In his short time in office, President Barack Obama, has made a large imprint in Washington, in the nation, and in the world at large. He has created alliances, promoted new ideas at home and abroad, and managed to transform the face of the US among friends and foes alike. He has engendered enthusiasm, promoted a sense of hope for the future and given reassurance to the general public and to our friends and allies abroad. What makes him so effective and charismatic? Is he like FDR? Like Lincoln? Like who? I suggest that he is like none of the above but certainly shares some traits in common. Yet the key factor is his own personal traits and philosophical approach.

In my platform. I will explore various personal traits and characteristics that have made Obama such a charismatic figure at home and abroad. I will also discuss the domestic and international context in which his skills and gifts play a major role as well as the obvious stark contrast between him and his predecessor.

Since May 10 is also Mother's Day, I will also be discussing the unique role that Michelle Obama has played on the world stage as well.

Boe is the Leader of the Ethical Culture Society of Essex County. She is also the Humanist Chaplain at Columbia University.

May 17

Annual Meeting — starts at 10 a.m., ends at noon. Light refreshments.

May 24 Esther Barcun, "Facing the Future with Confidence: A Conversation"

Former geriatric social worker Esther Barcun will facilitate an interactive discussion on how to be proactive about facing the future and one's increasing vulnerability. She will touch on topics like legal paperwork, communication with children and other people close to you, the Department on Aging and county and municipal agencies, and hazard-proofing your home.

Esther Barcun is a member of the Ethical Culture Society and lives in Edison. Now retired, she is a Licensed Clinical Social Worker with certification in gerontology.




May 31 Tom Allibone. In an encore appearance, Mr. Allibone will give us an update on the digital TV conversion now coming June 12. The much-heralded switch to all digital television broadcasting promises vastly improved service — but the truth is that millions of Americans forced to lay out money for a digital TV (DTV) converter box may still be left with no service or TV signals at all. Tom Allibone presents evidence and warns that those who choose to enjoy free TV via the public airwaves which broadcasters are required to provide, may be left without service and with DTV converter boxes that don't pick up signals. Tom will address the real picture, what we are not being told, who is at fault and who is at risk.

Tom Allibone, President of LTC Consulting, is the Director of Teletruth's Auditing Division and Chairman of the TeleTruth New Jersey Chapter. He has been a telecommunications professional with over 30 years experience.

JUNE 7, 2009 Leader Boe Meyerson, "Adler's Conception of Spirituality" The concept of spirituality is traditionally defined as that which is neither physical nor worldly but non-the less capable of providing the means (both emotional and intellectual) needed to live an inspired and meaningful life. The traditional sources of such guidance are God or God's emissaries. Yet this understanding of the word would not be applicable to non-theistic religions such as Ethical Culture or Taoism. Actually, the word 'spiritual or spirit derives from the Latin word spiritus meaning breath, courage, or vigor. It refers to the animating and life sustaining (eg "inspire") character of air and breath. The original Latin (spiritus)has no supernatural connotations. Those were added later by Christianity and other religions. When we thus understand the true origins and meanings of the term, Humanists can readily embrace it as a concept supporting an ideal of an inspired and vigorous life striving for that which is meaningful, engaging, challenging, and above all else worth living. On June 7th my platform address will describe the ways in which our founder, Felix Adler, understood"Ethical Culture" and its dedication to the ethical way of life to be an inspired and inspiring life.

June 14, 2009 Christopher Geissler on "Lessons from a Unique Religious Hybrid in Ancient China."

Also, pot luck Buffet Brunch. Please bring a dish or snack or beverage to help us launch summer in festive style.

Chris Geissler, our youngest member, will be giving the last talk of the 2008-9 season, on Sunday, June 14, 2009. Chris writes: "In the Seventh and Eighth Centuries in China, a unique religion developed which combined Christian, Buddhist, and Taoist ideas in a synthesis unknown before or since. Based on the faith of Persian Christian missionaries, the movement selectively absorbed ideas from the traditions it encountered, producing a system with enough beauty and wisdom to garner significant imperial patronage. While interesting in its own right, this hybrid faith has broad implications on the nature of belief, culture, and the traditions from which it grew."

Christopher Geissler is a recent graduate of Oratory Preparatory School in Summit, NJ, and a member of the Ethical Culture Society since January, 2008. He previously delivered a platform about the ethics of vegetarianism, and will be attending Swarthmore College in the fall.

We will end the program with a potluck buffet. Please bring a dish or snack or beverage to help us launch the summer in festive style.