Did you know that we perform weddings, baby namings
and other humanist ceremonies? Call 973-763-1905


The Ethical Culture Society of Essex County

Today is

Updated 10-15-17

Ethical Culture is a Humanist Religion--Come and visit!

516 Prospect Street, Maplewood, New Jersey 07040 Phone 973-763-1905 Email: ecsec.nj@gmail.com
Board of Trustees: Zia Durrani, President; Jaqueline Herships, Vice-President; Jeanine Rosh, Treasurer;
E. Betty Levin,Secretary; Esther Barcun; Diane Beeny; Elaine Durbach-Norstein; William Graves; Brigit Matzerath; Lisa Novemsky;
Martha Gallahue, Leader Member; Liz Cunningham, Office Manager; Boe Meyerson, Leader Emerita; Jim White, Leader Emeritus
Office hours Monday through Friday, 8:15 to 9:45 am, Sunday, 9:30 am to 12 pm

The Ethical Culture Society is a religious and educational fellowship that seeks to achieve the ethical life without dogma; to develop the highest values in human relationships in ourselves, our families, and our community; and to elicit the best in others, thereby eliciting the best in ourselves

October 22, 2017


Family Education Program with
Amy Blake, Shannon Kirk, and
Special Guest...

Next Social Action Committee Meeting
Immediately after the Program
Sunday. November 5, 2017

Social Action Committee Minutes

September 24 Family Program Had
Arts & Ideas for All Ages!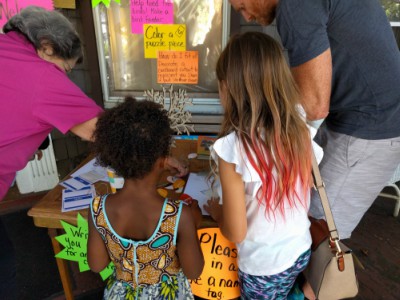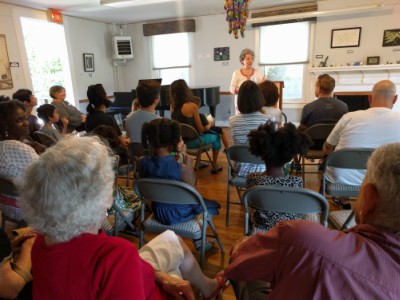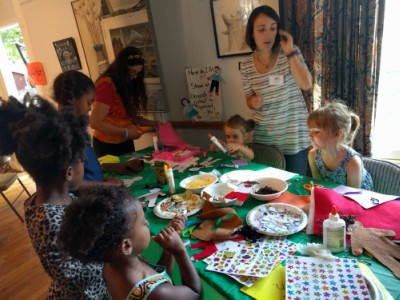 Come in and SeeDiane Beeny's


Photo by Florence Weisz

60th Birthday Art Retrospective

E. Betty Levin's Aging Well Into a New Era
A 5 Session Group Experience

Starts Tuesday, October 10, 2017
7:00 to 8:30 PM
Call 973-763-1035 for location and appointment
Limited to 10 participants
$10 each session includes one free individual session


(A portion of all proceeds go to the Ethical Culture Society of Essex County)

Aging Well can be the climax of a life well-lived, wise, and full.

E. Betty Levin, M.A., is a 91 year old therapist practicing over 40 years.

Back by Popular Demand!



Distinguished Poet Sylvia Kramer to Lead
Poetry Workshop at Ethical Culture Society

 

The Ethical Culture Society of Essex County is sponsoring a Fundraising Poetry Workshop on Saturday, Oct. 7th at 1 pm. Society member Sylvia Kramer, distinguished author, poet, and lecturer, will lead us in this 2nd Workshop in what we hope will be a recurring activity here at the Society. Whether you love writing, or if you've never written a line and feel you never will, come and discover your talents in a convivial, fun afternoon.

Requested donation is $10, but everyone is welcome. Participation is limited to 20 people, so please RSVP to the office by phone or email (973-763-1905 or ecsec.nj@gmail.com).

 

Sylvia Kramer conducts poetry workshops at universities, nursing homes, and mental health centers in the New York-New Jersey metropolitan area. She also practices poetry therapy, presenting programs on many topics, but always centering on human development and life enhancement. She led poetry workshops at Daughters of Israel Geriatric Center for 15 years and wrote The First 75 Years, a history of the nursing home. She presently tutors private clients.

We hosted a Green Faith Strategy Session on August 5, 2017

There was a Green Faith strategy session bringing together faith-based communities and the larger community to join in the fight to save the earth. Particpants came from We had people there from St. Andrews church, Prospect Presbyterian, and Morrow Memorial as well as representatives from SOMA Action and a very good turnout from Ethical.  

 

June 11, 2017: Snapshots from the Open House
for Ethical Education Families!
(thanks Jackie Herships!)

Recent Photos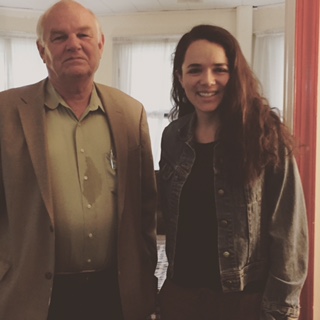 5-28-17 Geoff Curtiss and Estrella Sainburg our speakers from Green Faith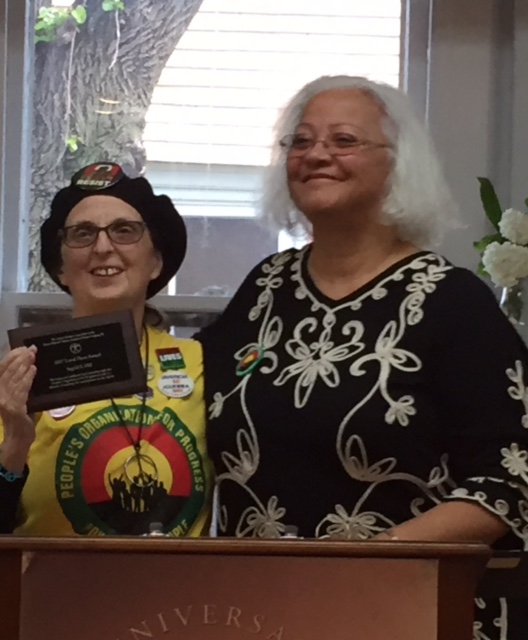 5-14-17: Diane Beeney for the Social Action Committee Presents the
2017 Local Hero award to Ingrid S. Hill of the People's Organization for Progress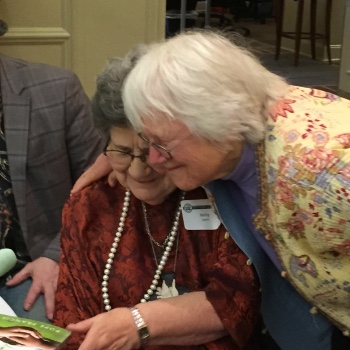 Betty Levin 4-2-17
Person of the Year Award from Peace Action
(photo Jackie Herships)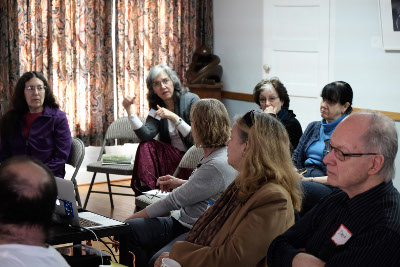 Sunday Morning Program April 2, 2017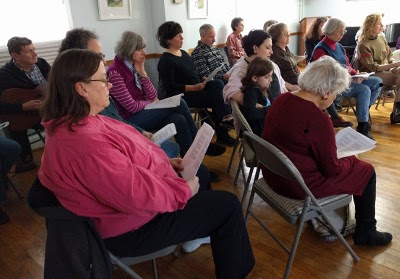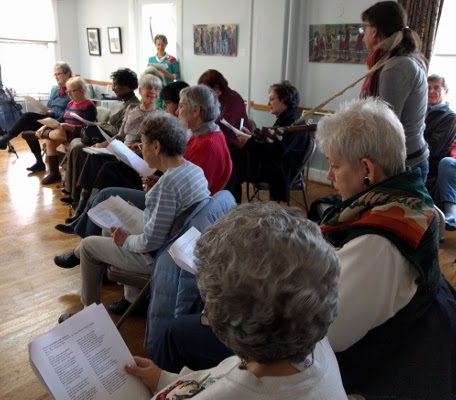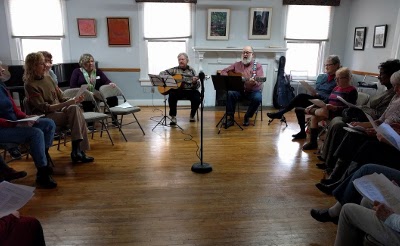 February 18, 2017 United We Sing

Meredith Sue Willis and Abby Cotler along with Patricia Canning received the Beloved Community Award of the South Orange Civic Organization on Sunday January 8, 2017. Photo by Andy Weinberger.


Martha Gallahue at event with the United Nations Secretary-General to commemorate the Paris Agreement entering into force on 4 November 2016. Secretary General Ban Ki-moon shakes Martha Gallahue's hand in Conference Room 8 of the Secretariat Building at the UN, on November 4th during a celebration for the Entry into Force of the Paris Agreement. She was one of 50 civil society guests invited to the event because of her work at the UN raising the urgency of climate change. [UN Photo by Rick Bajornas]


12-18-16 Zia Durrani and Abdul Mubarak-Rowe


Sarah Price, Speaker 12-4-16 GIft Candles for everyone at the Celebrations platform on 12-11-16




Updates and Information

April 2 speaker Ann Hoffner's website: www.annhoffner.com


For information on Green Burial and her bookThe Natural Burial Cemetery Guide, see www.greenburialnaturally.org

Invitation

Gloria Torrice lives with her daughter Liana, who reports that Gloria would love visitors (just over in West Orange). Liana is also interested in organizing a brunch or other event that brings folks from Ethical to visit with Gloria.

Please call or text Liana at 973-324-1658.

Friends in the News!

Ethical Culture friend and frequent visitor Affraz Mohammed is one of several Muslim Marine vets profiled by NBC news's Lester Holt. Click to read the article.

Dear Members and Friends,
We are saddened by the death of Dick Bohn, longtime member of the Ethical Culture Society. Dick passed away October 1, 2016, after a recent diagnosis of pancreatic cancer.  Condolences and shared memories can be sent to Nancy (who is with their daughter in Minneapolis) at dnbohn@comcast.net. See his obituary here.

Something new and interesting called Brand New Congress.
Take a look at some Youtube clips explaining it:
Zack Exley and MSNBC.

---

.

Next Social Action Committee meeting
immediately after the program Sunday, October 1, 2017


Local Hero Award 2017 Local Hero is Ingrid S. Hill
Event is Sunday Morning, May 14, 2017

The Social Action Committee has instituted a program for celebrating Local Heroes. We believe that many people in our communities are doing important, under-appreciated work in social service and social action. Our first honoree, for 2015, was Susan Barry, a long time language arts teacher at Maplewood Middle School who organized a Model UN that is accessible to all types of students. The 2016 Honoree was Widney Brown, of Physicians for Human Rights, Amnesty International, and Human Rights Watch.

This year we are proud to give the award to Ingrid S. Hill of People's Organization for Progress. Watch for more details.

---

The Social Action Committee's 2016 Local Hero Award
was presented May 22, 2016 to Widney Brown

Our Local Hero Honoree for 2016 is Widney Brown. We are honoring her leadership at Physicians for Human Rights; her support of our Essex Ethical Culture Society; and her efforts to spread good will and respect for gender differences in her neighborhood. She will be accepting the honor on Sunday, May 22.

Widney Brown is the Director of Programs, New York, for Physicians for Human Rights. She oversees PHR's research, investigations, monitoring and evaluation, documentation, advocacy, and capacity-building projects. Prior to joining PHR, she served as the senior director for international law and policy at Amnesty International's Secretariat in London. She was responsible for Amnesty International's strategic litigation program, standard-setting initiatives, international justice program, advocacy in global and regional intergovernmental settings, and policy development. Before Amnesty International, she worked at Human Rights Watch for nine years during which time she served in a variety of roles, including as deputy program director, where she was responsible for overseeing the work of both regional and thematic programs.

Locally, she has spoken for us at the Ethical Culture Society. She also has, in her own backyard in Maplewood, quietly supported and eased the coming out of young people, and has spread good will to the children who attend a Jewish Day Care Center near her home, explaining gender issues in a way they can understand. We honor her both for her engaged, neighborly presence in our community, and for her work for all of us at the national and international level.

2015 Local Hero was Susan Barry Susan Barry & Friends 6-7-15

Susan Barry retired from Maplewood Middle School, but is still working on the Model UN Program with the Students there. Learn about their UN trip in April 2016.