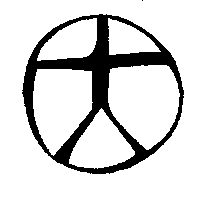 The Ethical Culture Society of Essex County
Schedule of Sunday Platforms Who We Are How to Find Us Society Leader How Do I Become a Member? National Affiliation For Children
Special Programs Humanist Weddings Forum Social Action Committee An Ethical Culture Review of Books
An Ethical Culture Magazine Home
Activities and Programs
Among the many programs of the Ethical Culture Society are:

Film Program!

Program for Children
Youth Group
(Y.E.S.--Youth Ethical Society)
Poetry Group
The 'Friday Night Film Project' is back in business!
Co-facilitators Boe Meyerson and Win Thies announce that the first series will begin on Friday, Oct. 20, at 7:30 p.m. on the theme of "The Prison and Concentration Camp Experience in Film."
The initial film will be the classic "Grand Illusion", with Jean Gabin, Pierre Fresnay and Erich von Stroheim. (A film that the Nazis interrupted in Vienna at the time of the Anschluss.)
The series will continue on the third Friday of each successive month with the following in order:
"Bridge on the River Kwai"
"Seven Beauties"
"Shoeshine"
"Cool Hand Luke".

Suggested donation for each film is $2. Popcorn and drinks will be served. Mark your calendar. The co-facilitators are persuaded that there is much of value in the communal and educational experience of film: an experience we are, alas, losing to a great extent with TV and DVDs. Each film will be followed by a guided discussion which will explore the themes and ideas and artistry of the films. The public is welcome: bring your friends. The co-facilitators earnestly solicit ideas for more films. These need not be reflective of a common theme.

NEW POETRY GROUP BEGINS AT OUR SOCIETY

 3RD MONDAYS POETRY GROUP AT ESSEX ETHICAL   


We meet every 3rd Monday at 7:30pm. Each session has a featured reader followed by  an open reading period. All are welcome, poets and poetry lovers alike.