September 7 -- Boe Meyerson: Buber: Reflections on the Ethics of Instruction
The 2003-2004 season begins with an address by our own leader, Boe Meyerson. Boe is not only the leader of our Essex Ethical Culture Society, but also the Humanist Chaplain at Columbia University in New York City.
September 14– Meredith Sue Willis: The Ethics of Fiction Writing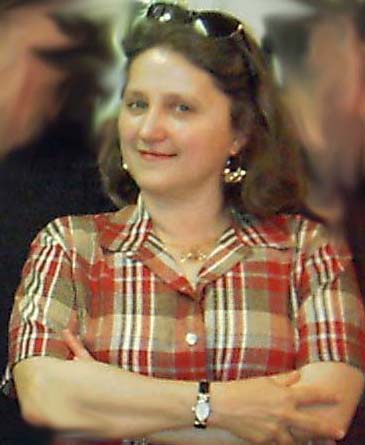 Meredith Sue Willis is a past president of the Ethical Culture Society of Essex County and chair of the Social Action Committee. She is also one of the founding trustees of the South Orange Maplewood Community Coalition on Race. Born and raised in West Virginia, she had published eight books of fiction as well as books about writing and the teaching of writing. Her novel Oradell at Sea (West Virginia University Press 2002) has just come out in paperback. She teaches novel writing at New York University and gives workshops for teachers and children in New Jersey where she is a Distinguished Teaching Artist of the New Jersey State Council on the Arts.
September 21-- Dr. Peter Horoschak: The State of Our Schools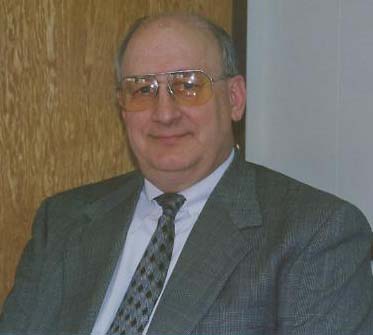 Dr. Horoschak graduated with a B.S. from the US Military Academy at West Point. He earned his Masters in Education from Boston University and an Ed.D. from Harvard University. After serving as a commissioned US Army officer at postings in the United States, Germany and Vietnam, Dr. Horoschak was Administrative Assistant to the Superintendent to the Boston school system. He has held the positions of Deputy Commissioner, Connecticut State Department of Education, and Assistant Secretary of the State Board of Education. Additionally, he has been Superintendent of Schools in Poughkeepsie, NY, Shaker Heights, OH, Pittsford, NY, Stamford, CT, and Albuquerque, NM. He has been Superintendent for the South Orange Maplewood School District since 1998. Dr. Horoschak and his wife, Anna, reside in South Orange, and are the proud parents of two daughters and two sons, and grandparents of three boys.
Live Music by the Stirling Duo!

September 28 -- Sylvain Ehrenfeld: Health, Wealth, and the United Nations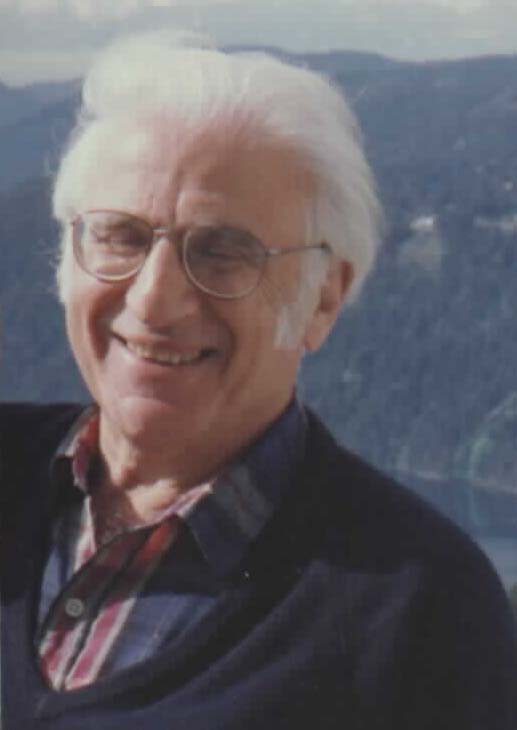 Sylvain Ehrenfeld is a retired from his position as Professor of Statistics at the City University of New York. He has taught at Columbia University, New York University, and the University of California at Berkeley. He has given courses at the New School for Social Research in New York City on Population, Technology, and Future studies. He received his Ph.D. at Columbia University, and he has been a Visiting Professor at the University of Arizona, the Mathematics Institute in Holland, and in Israel where he helped to establish a department of Industrial Engineering at the Technion, the Israel Institute of Engineering. Dr. Ehrenfeld is currently involved at the United Nations as one of several representatives of the International Humanist Ethical Union, one of the Non-Governmental Organizations there. He is particularly interested in issues relating to population and sustainable development.
October 5-- Boe Meyerson: Monotheism and Theocracy: What Is the Relationship?
Essex Ethical Culture leader Boe Meyerson will speak about the monotheistic religions Judaism, Christianity, and Islam regarding theocracy as well as democracy.

Live Music by the Stirling Duo!
October 12-- Deborah Jacobs: A Civil Liberties Brief.
As Executive Director of the American Civil Liberties Union of New Jersey, Deborah Jacobs oversees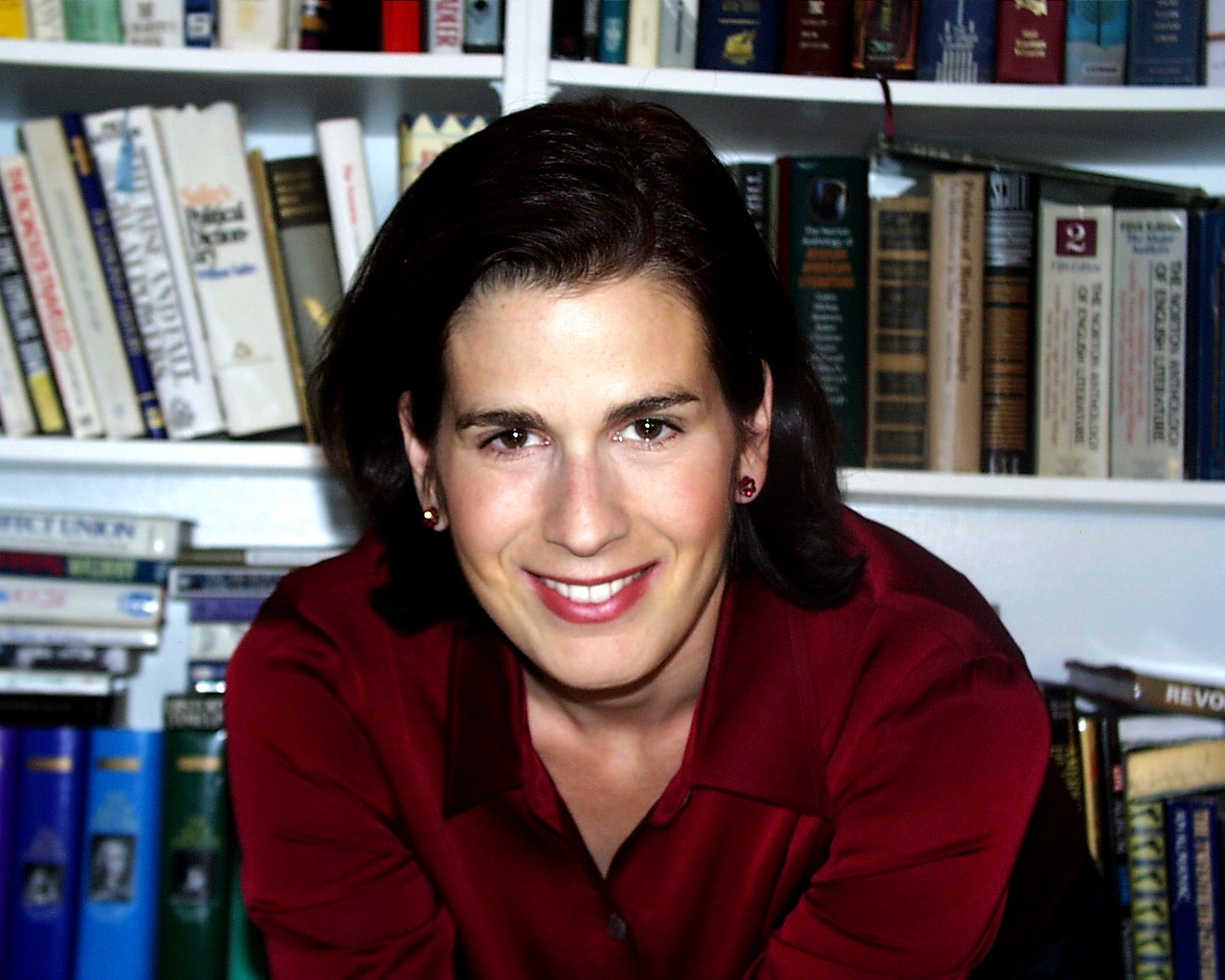 a broad range of programs designed to protect and promote civil liberties principles through legal, legislative and public education activities. Jacobs' career with the ACLU began in 1992 when she was hired as Legal Program Associate for the ACLU in her home state of Washington. After serving for more than four years in that position, she moved to St. Louis to take the helm as Executive Director of the ACLU of Eastern Missouri. In September 1999, Jacobs accepted the position of Executive Director of the ACLU of New Jersey, one the largest ACLU affiliates in the country, with a membership of more than 10,000 New Jersey civil libertarians. The ACLU addresses numerous civil liberties issues and Jacobs is regularly involved in advocacy activities related to freedom of speech, freedom of religion, privacy rights, access to government information, student rights, gay and lesbian rights, the death penalty, police practices, discrimination, reproductive freedom, drug policy reform, and much more. Since the September 2001 terrorist attacks, the ACLU has been involved in numerous civil liberties concerns including government surveillance, secret detentions and immigration hearings, free speech for people expressing dissenting views, military tribunals, national ID cards, the TIPS program, the USA Patriot Act and a myriad of other rights issues that have resulted from the government's war on terrorism. Jacobs holds a B.A. in English Literature and an M.A. in Liberal Studies from Skidmore College in Saratoga Springs, NY. In 1990, she was awarded a Fulbright grant to study in Helsinki, Finland.
October 19-- Jon and Michael Galluccio: Gay Parents and Adoption
Jon and Michael Galluccio were the lead plaintiffs in a class action lawsuit against the state of NJ for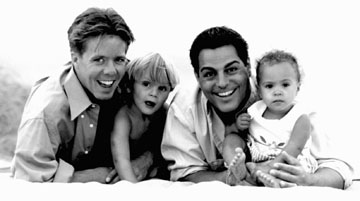 s not allowing gay couples to adopt children jointly. The state settled the case in their favor, and New Jersey is now the first state in the nation to allow gay couples to adopt jointly, equal to marriedcouples. Their son Adam was one of the first children adopted jointly by a gay couple in NJ. They are also the authors of An American Family, which is available online at their website and at bookstores everywhere.
October 26-- Jerry Kaplan: Confessions of a Liberal
Jerry Kaplan is a writer/editor/teacher. In the field of education, he has coauthored several elementary textbook series. His other publications include short fiction and articles that have appeared in Commentary, The New York Times, The Jewish News, the News-Record, and various journals. He was born and raised in New York City (mostly The Bronx), graduated from Cornell University with a BA in Mathematics, and has a Master's in English from New York University.
November 2 -- Boe Meyerson
Boe Meyerson is not only the leader of our Essex Ethical Culture Society, but also the Humanist Chaplain at Columbia University in New York City.
November 9 - Rev. Tony Johnson: Radical Solidarity
Rev. Johnson will speak about the solidarity that humanists and theists have in common and how it has become the core functional doctrine/practice of all liberating faiths and philosophies.
Rev. Johnson, minister of the First Unitarian Universalist Church of Essex County, holds a Master of Divinity degree from Harvard University and a Master of Science in urban policy and management from the New School for Social Research. He has served congregations in Boston, Los Angeles, New York, and New Brunswick, has been executive director of a community housing organization in New York City, and an adjunct professor of sociology at Monmouth University.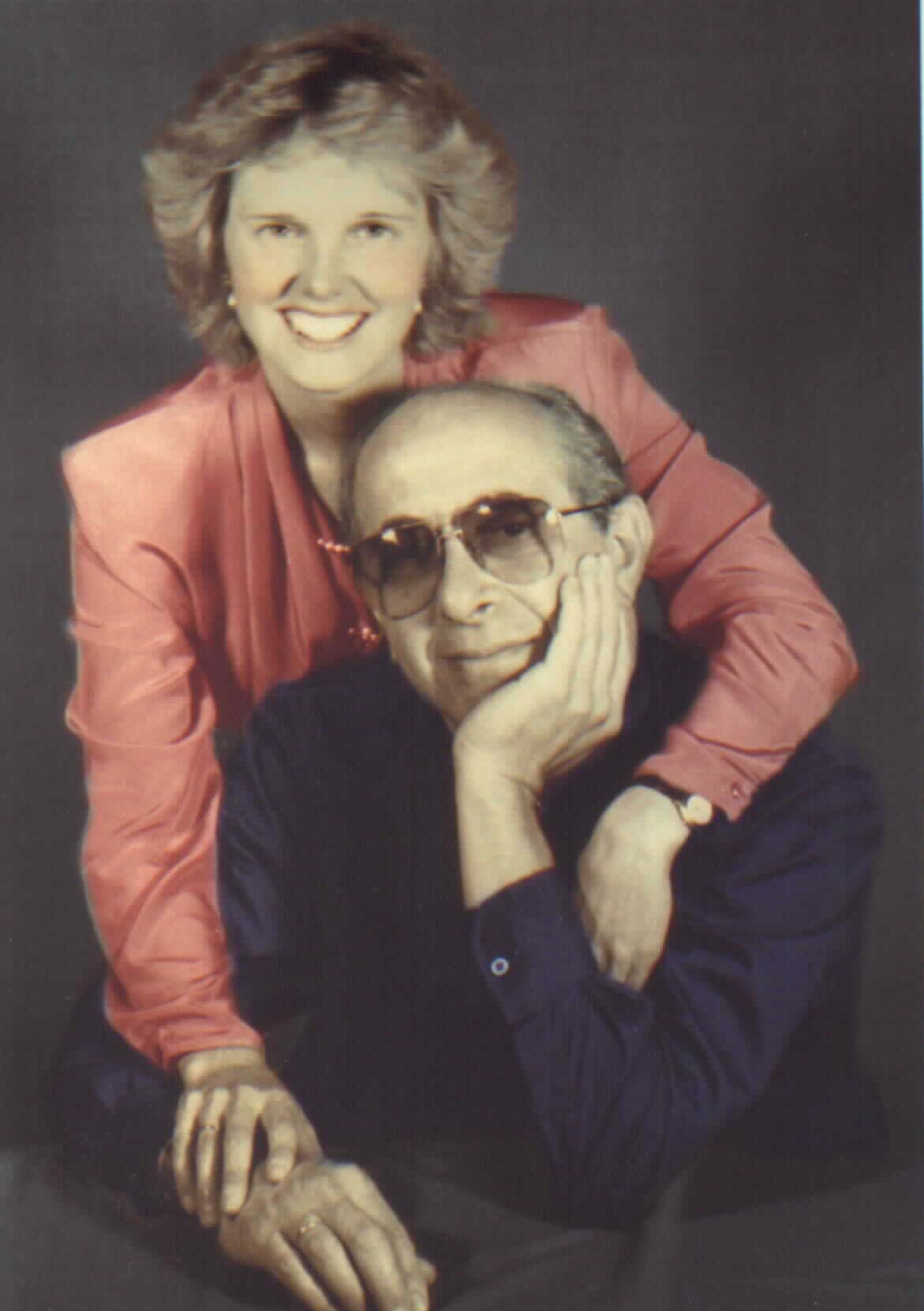 Live Music by the Stirling Duo!
November 16 -Joel Coyne: The Environment and Public Health Making the Connection
Joel Coyne is a Registered Environmental Health Specialist with over 15 years experience in the field, currently working in the Bernards Township Health Department.
Although we are generally cognizant of the importance of protecting our natural surroundings, there is often a lack of conscious connection between public health, our daily activities, and the actual condition of our living environment. The health and integrity of our earth and its natural systems is of critical importance to our health and well being. Nature provides a vast array of services that support life in all of its forms, including production, maintenance, storage, cleansing and recycling. Without these vital functions, we could not exist.
This platform explores the relationship between public health and ecosystem health, and how our everyday actions and activities impact and affect the health of our living environment and ourselves. It will also focus on ways to convey to the public the need to consider environmental impacts and resultant health effects at the individual, community and global levels. Developing increased awareness of these concepts and interconnections, we can better incorporate them into our personal lives, and integrate them into our professional activities.
November 23 – Bennet Zurofsky and the Solidarity Singers!
Bennet D. Zurofsky is the legal counsel and musical director of the Industrial Union Council as well as a law partner in the firm of Reitman and Parsonnet. He specializes in labor and employment law on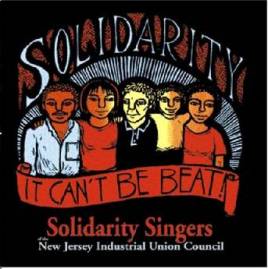 behalf of unions and employees. The Solidarity Singers have appeared at over 50 demonstrations and picket lines in the four years since they were founded.
November 30– Eugene Lieber: Presidential Decisions for War or Peace: From John Adams to the Bushes, the Issues Surrounding Going to War or the Avoidance of War in American History.
Dr. Lieber is Associate Professor of History at Essex County College where he has taught for over 30 years. He lectures widely on historical and contemporary topics in the North Jersey area.
December 7– Boe Meyerson: Do You Have to Be Good to Be Worthy?
Boe Meyerson, leader of the Essex Ethical Culture Society, will explore the meaning of human woth. Does having worth mean you are moral? Does the ability to behave morally imply that you have worth? What are the challenges involved in bringing out the best from the worst?
December 14– Jim Quigley: Oil Blackout: Energy and Ethics at the End of the Petroleum Age.
December 21– Solstice Festival with the Sunday School and others: Join us for a hour of music and fellowship! Drive away the darkness!
December 28– Discussion with Doris Rados
January 4, 2004-- Boe Meyerson- The Importance of the Utopian Imagination
Leader Boe Meyerson will explore the role played by ideals and ideal conceptions in the real world of politics and political history.
January 11– Mike Olender from NJ Cit. Action.
Michael Olender is a Community Educator for New Jersey Citizen Action, the state's largest independent citizen watchdog organization. He has spoken to well over 300 community-based organizations since the year 2000 on the issues of utility deregulation and telephone consumer education and fraud prevention. A graduate of Rutgers University, he served as Director of the reputable RU Amnesty International chapter and received national recognition. He has also worked with numerous organizations on various campaigns including media activism and international human rights. Today Mr. Olender will be speaking on telephone issues relevant to New Jersey consumers. He will walk us through a basic telephone bill, discuss the basics on the various "calling plans" we see commercials for, offer advice on how to deal with telemarketers and voice-menu systems, as well as outlining recourse steps to take should you find yourself the victim of telephone fraud.
January 18 – Jim White: An Hour With Jim White
January 25--Joe Gluck interviews t.v. news anchor Pat Battle


Pat Battle, New Jersey Correspondent, WNBC, joined NewsChannel 4 in April 1996 as one of the station's two New Jersey correspondents. Assigned to NewsChannel 4's New Jersy Bureau in Moonachie, Battle's reports focus on issues affecting the Garden State, as well as breaking news of the day.
Battle came to NewsChannel 4 from WCBS-TV, where for five years she was a general assignment reporter handling many breaking news stories in the tristate area. Prior to WCBS, she worked in the same capacity for NBC-owned WAU-TV in Philadelphia, where she covered the Delaware Valley and hosted a weekly public affairs program with an in-studio audience. Battle has also worked as a general assignment reporter, back-up anchor and host of a weekly public affairs program for the New Jersey Network News in Trenton.
She began her career as a newspaper reporter for the Asbury Park Press in Asbury Park, New Jersey. Battle is a member of the National Association of Black Journalists, and she attended the University of Maryland, School of Journalism. She is married and has two children.
February 1– Boe Meyerson: Ben Franklin—— and Radical Democracy
Times of war and national crisis bring out the best and the worst in people. War brings out our courage, fortitude, endurance, capacity for sacrifice, and commitment to a common cause. It also bring out our intolerance, inhumanity, and brutality. This is true regarding both the political right and the left and the ever "virtuous" center. Furthermore these negative emotions are directed not only toward the enemy, but also toward each other.
Those who do not either support or oppose a war are vilified and excoriated as lacking humanity or courage or loyalty. Instead of respectful dialogue people engage in name calling and vituperative interchange. It is not surprising that this occurs at such times. Some people are losing their sons and daughters in wartime. Others are fighting with words and protests to end the carnage. The stakes are high. But the vilification of our fellows is not the best way to achieve one''s ends. In our political struggles, there is much to be learned from Gandhi''s model: absolute and unwavering commitment to one''s goal even to the point of self-sacrifice, continued resistance even in the face of overwhelming power, and at the same time a refusal to harm or degrade one''s enemy.
I believe such an approach offers us an enduring guide in most (although not all) conflict. Although I am not a pacifist, I believe that in general such a model helps us to keep in mind what is most important —— respect for others and the preservation of a humane civilization. In times of crisis, this is a difficult model to preserve. However, I believe it is worth the effort. In these difficult times ahead unfortunately we will have ample opportunity to practice such restraint an good will.
February 8– Gloria Torrice and Sherman Drexler: Degenerate Art– Video and Talk
This program will include a showing of a video about the show of modern art proscribed by Hitler. It will discuss artists that Hitler denounced as degenerate and the art that Hitler considered as beauty.
Gloria Torrice has been involved in the art world for the past 30 years. She studied at Columbia University, Hans Hoffman School of Painting, and the New School in New York City. She was head of the textile Department at the Newark College of Fine and Industrial Art. She has conducted painting workshops for adults and children, some at the Ethical Culture Society. Her career included designing and styling at many NYC textile companies. She also has exhibited in NYC and Newark galleries. Currently she has her own business in art fashion wear.
Sherman Drexler is a prominent New York City artist who has exhibited at many New York City galleries and is currently at Studio 18 in New York City.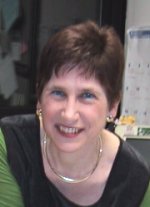 February 15– Anne Klaeysen: Leader of the Ethical Humanist Society of Long Island
Since becoming a member of the Brooklyn Society for Ethical Culture in 1983, Anne Klaeysen has held a variety of lay leadership positions and is now Leader of the Long Island Ethical Humanist Society. Anne holds Masters degrees in German from the State University of New York at Albany and in Business Administration from New York University. She is a graduate of the Humanist Institute and the Pastoral Counseling Program at the Postgraduate Center for Mental Health. This spring she will complete her study in the Doctor of Ministry program at Hebrew Union College.
February 22– Kenneth R. Bain: Issues in Education: Racism Without Prejudice?
How can we create a just educational environment based on the principles of equality of opportunity? This talk will touch on issues of standardized testing, achievement gaps, institutional injustices, and whether one can be a racist without being prejudiced.
Professor Bain is founding director of the Center for Teaching Excellence at New York University. Prior to moving to NYU in the fall of 2001, he was founding director of the Searle Center for Teaching Excellence and a professor of history at Northwestern University. He went to Northwestern from the history faculty at Vanderbilt University in 1992, where he was also founding director of the Center for Teaching in the College of Arts and Science. In the 1970's and early 80's he was professor of history at the University of Texas in Edinburg, where he also served as director of that school's University Honors College.
From 1984 to 1986, he served as director of the National History Teaching Center. His scholarship centers on the history of U.S. foreign policy in the Middle East (principal works include The March to Zion: United States Policy and the Founding of Israel, 1980, 2000), but he has long taken an interest in teaching and learning issues. Internationally recognized for his insights into university teaching and learning and for a fifteen-year study of what the best educators do, he has presented invited workshops at more than seventy-five universities in recent years--in the United States, Canada, Europe, Asia, and Australia. His learning research has concentrated on undergraduate (all fields),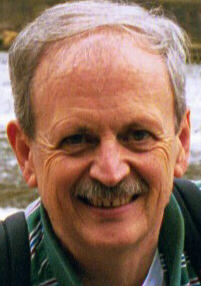 graduate management, and medical education.
He has received awards from the Harry S Truman Library, Lyndon Baines Johnson Library, the Ford Foundation, the National Endowment for the Humanities, and the International Studies Association, among others. He is currently completing his third book on U.S. relations with the Middle East (The Last Journey Home: Franklin Roosevelt and the Middle East) and a book on the teaching of history with Peter Filene. He recently finished a book on the evaluation and improvement of college and university teaching (What the Best College Teachers Do: A Fifteen-Year Study of the Thinking and Practices of Highly Successful University Educators. Harvard University Press, 2004).
He has won four major teaching awards, including a teacher-of-the-year award in 1968, faculty nomination for the Minnie Piper Foundation Award for outstanding college teacher in Texas in 1980 and 1981, and Honors Professor of the Year Awards in 1985 and 1986. A 1990 national publication named him one of the best teachers in the United States.
February 29– JosephChuman: Reclaiming the Enlightenment.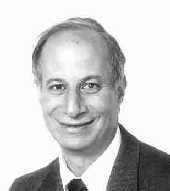 Dr. Joseph Chuman, Leader of the Bergen Ethical Culture Society, teaches Human Rights courses at Columbia University''s Masters of Liberal Studies Program at the Graduate School of Arts and Sciences, The United Nations University for Peace at San Jose, Costa Rica, Hunter College, and Fairleigh Dickinson University. He is also a free lance columnist for The Bergen Record and the pastoral Leader of the Ethical Culture Society of Bergen County. He is past president of the National Leaders Council.
March 7– Boe Meyerson Leader Boe Meyerson interviews Professor Nabil Marshood on the Palestinian-Israeli Conflict. Dr. Marshood is a professor of Sociology at the Hudson County Community College where he teachers classes on race and ethnic relations and the sociology of religion.
Dr. Marshood was educated in both Israel and the United States, and is fluent in English, Arabic, and Hebrew. He received his baccalaureate and master's degrees from the Hebrew University in Jerusalem and his doctorate from Columbia University in New York City. Dr. Marshood was granted fellowship at Princeton University where he took advanced courses in sociology and conducted research on faculty scholarship at the community college. As a scholar, Dr. Marshood has spoken at regional, national and international conferences. He is the recipient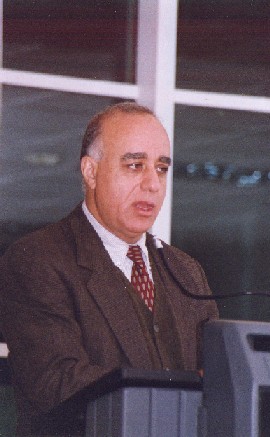 of a grant sponsored in part by the U.S. Institute for Peace, offering community education on peace, conflict resolution and international affairs. He is also the recipient of a grant from the NJ Council for the Humanities for the study of religious pluralism and social change. Dr. Marshood has written a number of essays that appeared in journals including Community College Review, The National Social Science Perspectives Journal, The National Social Science Journal, and others. He has also co-authored a textbook, Everyday Sociology, (StarPoint Publishers), which is in its fourth edition, and has written, Palestinian Teenage Immigrants and Refugees Speak Out, (Rosen Publications).
He serves on the editorial board at Collegiate Press (Sociological Outlook), and has reviewed a number of books and manuscripts.
Dr. Marshood's interest is in the study of sociology of religion, cultural integration, and the scientific methods of inquiry. He is the recipient of the Faculty Senate Excellence Award. He is listed in the Directory of American Scholars, and is recognized in the Who's Who Among America's Teachers: The Best Teachers in America Selected by the Best Student. Nabil is also active in the community and has served on a number of local and national boards dealing with issues of aging, religion, race and social integration.
March 14– Jone Johnson Lewis

is an Ethical Culture Leader, Unitarian Universalist minister, web writer, and teacher who has researched women's history around the world and in different eras witha special interest in 19th century social reform and religion. Jone has been an adjunct faculty member at Meadville/LombardTheological School, a faculty member of the Humanist Institute, and atraining instructor and department director in the private sector. Shehas authored web sites on many topics, mostly education-related,including a quotations site and sites on Ethical Culture, famous Unitarian Universalists, and on the American Transcendentalists. She says: "In studying women's contributions to history and culture, I find a rich resource of role models and ideas to give me more hope and somecautionary notes for the future of humanity. I hope you'll join me in exploring women's heritage."
March 21– Curt Collier, Community as Jumbayla; Diversity as the Spice of Life
Curt Collier, leader of the Ethical Society of Riverdale, studied philosophy in college, intending to be a rabbi. He spent time on a kibbutz in Israel, but moved away from the language of theism toward science, and took a Master's degree in clinical audiology. Our of a desire to work in a community, however, he sought out
Ethical Culture and is now leader of the Riverdale Society as well as working on a dissertation in Pastoral Counseling at Hebrew Union.
March 28– Ben Cotton: "Are Your Children At Risk?--Profiles of Child Rapists." Ben Cotton is NJ Director of the Survivors Network of those Abused by riests (SNAP). This organization has members in 50 states and is a self-help group that shares with one another experiences, challenges, and hopes on a mission of truth, justice, and healing.
April 4 – Boe Meyerson interviews Professor Leonard Grob: A Progressive Jewish Perspective on the Israeli-Palestinian conflict.
Dr. Leonard Grob is Professor of Philosophy and Coordinator of Philosophy studies at Farleigh Dickinson University, where he also directs the University Core Curriculum Program. Dr. Grob has published in the area of peace studies, Holocaust Studies, and Israeli-Palestinian dialogue, as well as the philosophy of Martin Buber. He is the coeditor of two volumes: Education for Peace: Testimonies from World Religions and Women's and Men's Liberation: Testimonies of Spirit. Dr. Grob has spent considerable time in the Middle East; along with a Palestinian partner, he is the CO-president of the Global Oral History Project, whose first endeavor is education children in Israel and Palestine to acknowledge the humanity of the "Other." Professor Grob is also a practicing Jew.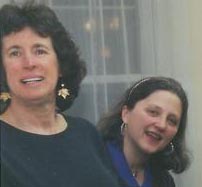 April 11 – Member Panel on "Making Sense of the World" with Alice Robinson-Gilman, Meredith Sue Willis, Frank Manus, and Louisa Lubiak. What beliefs from our pasts influence us in the present? Have these belief systems held as we get older? How much of what we were taught as children did we jettison as we reached adulthood? How much remains with us as we get older?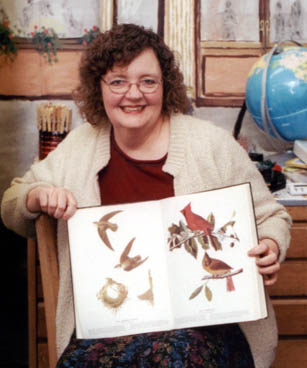 April 18 Marilyn Elie– Update on Indian Point Nuclear Facility
Marilyn Elie has been working to close the Indian Point Power Plant for over twenty years and is an expert on all aspects of the issue. She is co-founder of the Westchester Chapter of Citizens Awareness Network in Cortlandt Manor. Read an opinion piece by Ms. Elie in the Times Herald Record online at http://www.recordonline.com/archive/2003/04/21/21myview.htm.
April 25– Mark Hyman and Fourth Grade Students: Global Care Unlimted, Inc.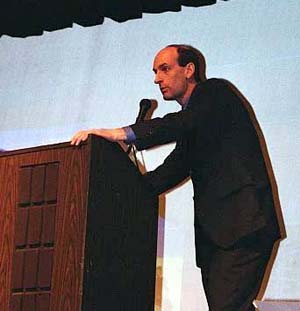 Mark Hyman is founder and president of Global Care Unlimited, Inc., a student-led organization in Tenafly, New Jersey, aimed at promoting youth leadership and moral courage in addressing global humanitarian issues. The global landmine crisis has been Global Care's primary focus since its inception in 2000. Since 2000, the Tenafly Middle School Landmine Awareness Club has supported this mission by making numerous presentations to schools, Rotary Clubs, houses of worship, conferences and at public events. The club's success resulted in the raising of $15,000, with a matching grant from the U.S. Department of Humanitarian Demining Programs for the removal of landmines in Podzvizd, Bosnia-Herzegovina. In March 2002, Mark organized Global Care's regional youth landmine conference which provided an extensive landmine education to over 150 students from 16 New Jersey schools.
C urrently, Global Care Unlimited is involved in developing a "Youth Coalition for Mine Action" aimed at linking youth and schools in a joint effort to conduct landmine education and raise funds to support landmine removal and mine victim assistance. To date, Global Care has developed organizational partnerships with a number of internationally renowned mine action organizations. In addition, Global Care is officially a "Public-Private Partner" with the U.S. Department of State Office of Weapons Removal and Abatement. For complete information about Global Care's accomplishments and its Youth Coalition for Mine Action, go to www.globalcareunlimited.org.
Prior to his founding of Global Care Unlimited, Mark organized "The Heroes of Conscience Club" and coordinated "A Season for Nonviolence" in the spring of 1998 as well as a school-wide "Human Rights Symposium" in 1999.
In 1998-99, Mark was named Teacher of the Year by Tenafly Public Schools and nominated for the New Jersey State Teacher of the Year. For his work in encouraging youth leadership in human rights and social justice, Mark received the "Commitment Award" from the Puffin Cultural Forum in 2000. In 2003, he received the "Peace Award" from Tenafly Mayor, Ann Moscovitz.
May 2– Boe Meyerson and Louisa Lubiak: A Merry May Day Celebration. May Day is a celebration of the returning spring and the time of first planting. Having origins in the Pagan festivals of the Roman Floralia and the Celtic Beltane, this ancient holiday celebrates the end of winter and the renewal of solar potency, fertility of the soil, and procreative powers of natural and human communities. We will draw analogies between the natural resurgence of life in the springtime on the one hand and the human regeneration in individuals and societies on the other hand.
May 9 -- Wayne Eastman: Ten Years After: A Personal Account of Integration Activism in South Orange and Maplewood, 1994-2004
Wayne Eastman is an associate professor at Rutgers Business School-Newark and New Brunswick, where he teaches courses in law and business ethics. Before joining Rutgers, he worked as a prosecutor of white collar crime at the Manhattan District Attorney's Office, an associate in a Wall Street law firm, and a field attorney for the National Labor Relations Board. His current research centers around the value of ambivalence and contradiction in individual and collective decision-making. He is a Vice-Chair of the South Orange/Maplewood Community Coalition on Race and has served as president of the First Unitarian Universalist Church of Essex County in Orange. His weblog address is http://eastmania.blogspot.com.

May 16 -- Leslie Kandell, Against All Odds, Lives Reconnected
Leslie Kandell will address the Ethical Culture Society on the story of her recent search for her former PS2 (Manhattan) students, whom she had not seen in over 40 years, and the extraordinary reunion she held for them . She reported the progress and effects of her search in a New York Times essay, which is online at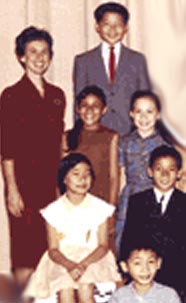 http://home.earthlink.net/~nycmagic/PS2_Reunion.htm
Leslie Kandell's name is familiar to New York Times readers from her weekly features over the years when she covered music and dance in New Jersey and from her articles in other sections of that paper. She also writes "The Year in Music," the annual Musical America Directory survey of trends and events. She contributes features and reviews to the Los Angeles Times, BBC Music Magazine, Opera News, Stagebill, American Record Guide and other magazines.
Leslie Kandell serves as competition juror, and writes for the Berkshire Eagle and other newspapers, reviewing performances at Tanglewood, Jacob's Pillow, Aston Magna, the Berkshire Choral Festival and the Berkshire Opera. She previously addressed addressed to the Ethical Culture Society of Bergen County on the subject of ethical questions in music reviewing. After completing a Masters degree and post-graduate work, she taught in New York City public schools. She recently became involved in a search for her former students and reported the progress and effects of her astonishing search in a New York Times essay.
Leslie Kandell, a member of the Music Critics Association of North America, is working on a book about church choirs, having sung in them for 30 years, and also plans a book about the current student search project. Her ties to Ethical Culture include: attending the Fieldston School and being married, by Ies Spetter, to another Fieldston graduate. The marriage of one of her daughters, also a Fieldston graduate, was performed by Boe Meyerson.
The photo shows Leslie Kandell with her fifth grade class at PS 2 in the 1960's.
May 23 -- Jim Quigley: Oil Blackout: Energy and Ethics at the End of the Petroleum Age. Geological forecasts give us as little time as this year, and possibly as much time as another generation, before world petroleum reserves peak. When our primary form of energy is no longer affordable or readily available, shifts in society and our economy will be profound. What will we do about it?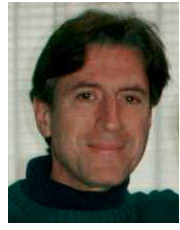 Jim Quigley, Ph.D., is Acting Director of the Center for Sustainable Energy. He has worked for 25 years in the environmental field. He installed a windmill on a Pacific atoll as a Peace Corps Volunteer in the late '70s. He authored a report on energy consumption by Pacific Island nations for the East-West Center in Honolulu. His masters thesis (Ohio U.) covered renewable energy applications in developing countries. Jim's dissertation (U. of Penn) addressed the trash crisis of the 1980s and analyzed the burn, bury or recycle options for waste management. He worked for seven years as a researcher at the Center for the Biology of Natural Systems headed by Barry Commoner at Queens College. Jim has also been on the environmental sciences faculty at several colleges, most recently Ramapo College of New Jersey, and worked as executive director of the New Jersey Higher Education Partnership for Sustainability during its first three years. He also serves on the boards of the Intermediate Technology Development Group, the Garden State EnvironNet and the Ethical Culture Society of Essex County. Jim has a twelve-year-old son, David, and resides in East Orange.
May 30– Memorial Program with Boe Meyerson: Leader Boe Meyerson will conduct a General Memorial Service that is a communal memorial. Any person attending the service will have an opportunity to pay tribute to those they have lost. We will also mourn the losses over the past year of the larger human community thoughout the world .
June 6 – Boe Meyerson
June 13– First Years in College with Molly Gilman, Andrew Graves, Joel Weinberger, and members of the Youth Group.